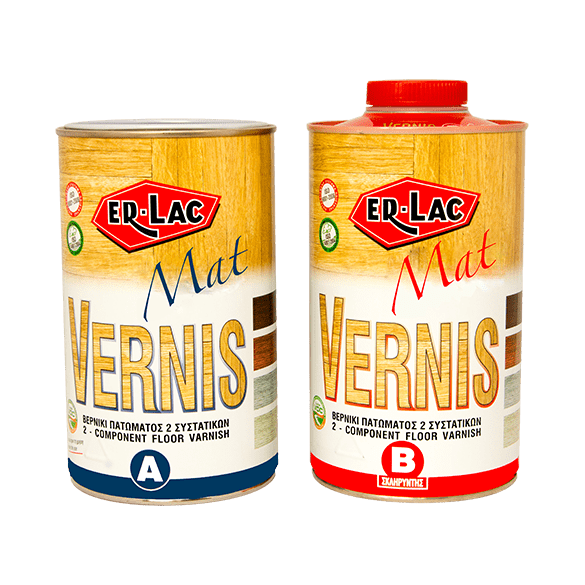 Building
VERNIS MAT
2K Matt varnish for parquet wood floors
Surface Material:
Wooden floors
Purpose:
Final Clear Coat
General characteristics
VERNIS is a 2 component polyurethane based varnish ideal for parquet wood floors. It stands out as it is very hard, in order to resist abrasion and avoid scratching, and simultaneously has high elasticity. It has great coverage and very good mechanical properties. It has excellent resistance to chemicals and stays unaffected when in contact with cleaning fluids. The unique properties and its innovative technology make the VERNIS to stand out and at the same time ensure a guaranteed result. It is the ideal solution for parquet including basketball fields and dance studious. Gives a Gloss, Satin, or Matt surface. Maintains its gloss degree for years.
Technical information
METHOD OF APPLICATION
Wide brush, Roller
DEEP DRYING
Dust free: 60min, ελεύθερο στην αφή: 3h, πλήρες στέγνωμα: 24h
Paint system
The best paint system is presented taking into account factors of ecology, quality, cost and properties. There is also the option of choosing other products for the same use.
For the wooden floor, prepare it  with the special wooden floor primer, FLOOR PRIMER and then apply the 2K mat lacquer for wooden floors , FLOOR VARNISH MAT.