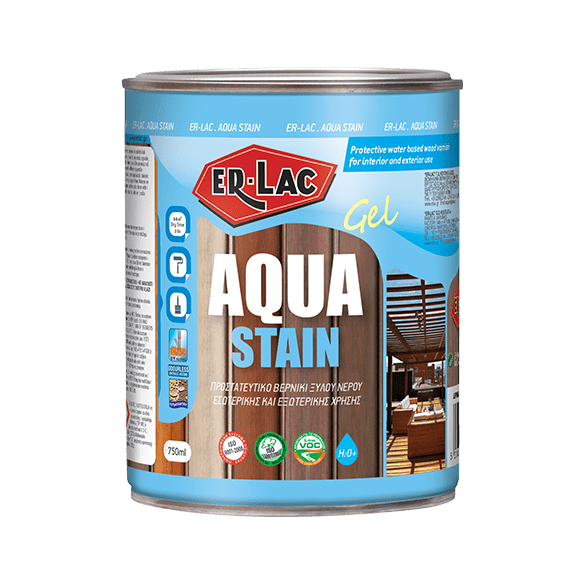 Building
AQUA STAIN GEL
Odorless, water based, preservative wood varnish in gel form
Usage:
Interior, Exterior
Purpose:
Wood protection, Final Clear Coat, Antimold, Antifungi


General characteristics
AQUA STAIN GEL is odorless, water soluble, acrylic based, preservative varnish, in gel form for indoor/ outdoor wooden surfaces. Due to its special composition, it does not leak or drip and is ideal for application in vertical surfaces as well as for wooden ceilings. Protects from ultraviolet solar radiation, ensures deep penetration and water proofing.
Technical information
METHOD OF APPLICATION
Brush
THINNING
10% v/v with Water
Paint system
The best paint system is presented taking into account factors of ecology, quality, cost and properties. There is also the option of choosing other products for the same use.
If the surface is new, prepare it with the colorless water soluble wood preservative AQUA STAIN PRIME and after apply the water soluble protective varnish to form gel AQUA STAIN GEL diluted 10% v/v with water.