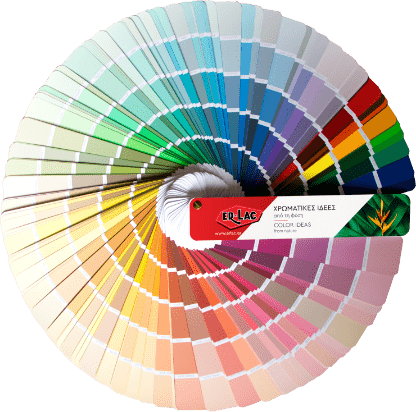 COLOR IDEAS FROM NATURE
The "COLOR IDEAS FROM NATURE" fan deck is the updated version of ER-LAC's fan deck that has been very successful for many years.
Containing an excellent variety of colors for indoor and outdoor use, with timeless value, a useful tool in the hands of the architect, decorator, professional painter and homeowner.
The fan deck is complemented and enriched in the most effective way by the "GET CREATIVE! PAINT YOUR LIFE!" collection with unique modern colors that express the latest trends of architecture and decoration.
Get your fan deck and choose among the thousands of colors the ideal one for your space.
Express your interest and a reply email will be sent to you with the details.