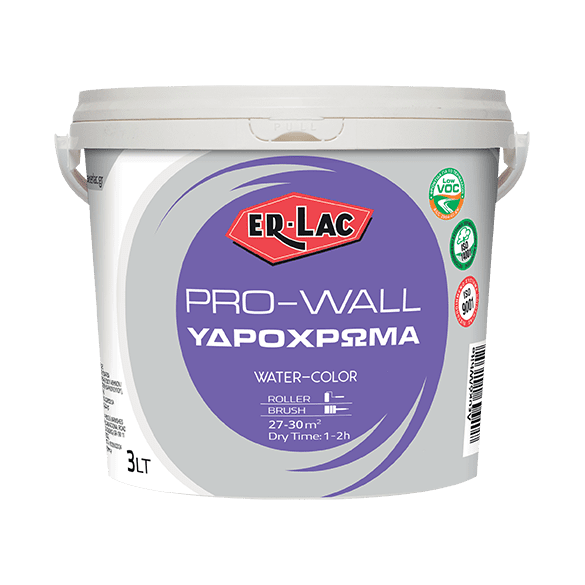 Building
PRO-WALL WATER COLOR
Water-paint for interior building surfaces
Surface Material:
Plaster, Gypsumboard
General characteristics
PRO-WALL WATER-PAINT is an economical water-paint for interior building surfaces. It has excellent coverage which is achieved mainly after drying. It is suitable for walls, ceilings, stairwells and warehouses where washability and stain resistance is not required. It creates "breathing" surfaces thus avoiding problems from intense water vapor condensation. It combines high coverage and low odor with a very low price. It is the ultimate solution for the professional who wants to use it on new or previous painted, with water paint or adhesive materials, surfaces. It applies easily and has very good levelling and whiteness.
Technical information
METHOD OF APPLICATION
Roller, Brush
THINNING
5-10% v/v with Water
Paint system
The best paint system is presented taking into account factors of ecology, quality, cost and properties. There is also the option of choosing other products for the same use.