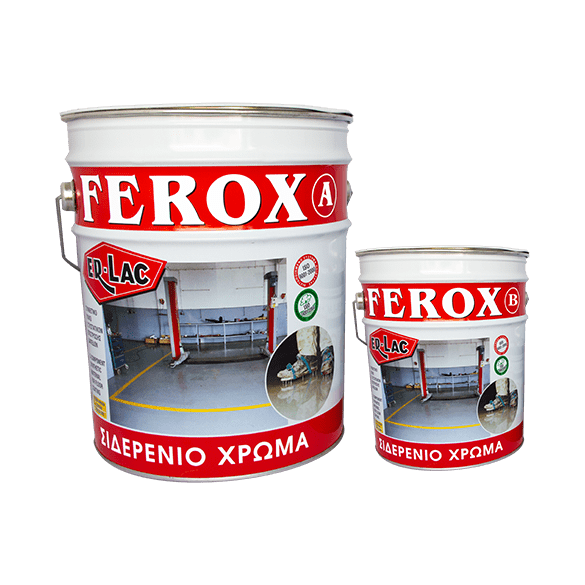 Building, Industrial, Special Applications
FEROX
2K Epoxy-based synthetic flooring material
Surface Material:
Cement, Concrete, Tile
Purpose:
Epoxy Floor Coatings
General characteristics
FEROX is a two-component epoxy-based synthetic flooring material, for indoor use. It is a high solid material. This means that almost all the material that we apply to a surface remains after the reaction and is evaporated only a small amount of organic solvents. It has excellent adhesion to surfaces of concrete, mosaic, industrial floors, wood, metal, e.t.c. It provides excellent adhesion, very good mechanical properties and strong resistances to oil and chemicals and gives over cement or concrete a very strong and elastic surface with excellent resistances. It is recommended for industrial floors, warehouses, offices, restaurants, hospitals, chemical and pharmaceutical factories, e.t.c.. and general in places where we have specific requirements in mechanical and chemical effects.
Technical information
METHOD OF APPLICATION
Roller, Spatula
DEEP DRYING
ελεύθερο σκόνης:1h ,ελευθερο στην αφή:2-4h ,πλήρης αντίδραση:72h
Paint system
The best paint system is presented taking into account factors of ecology, quality, cost and properties. There is also the option of choosing other products for the same use.
For flooring we use FEROX system, that initially the iron primer FEROX after the final color FEROX.