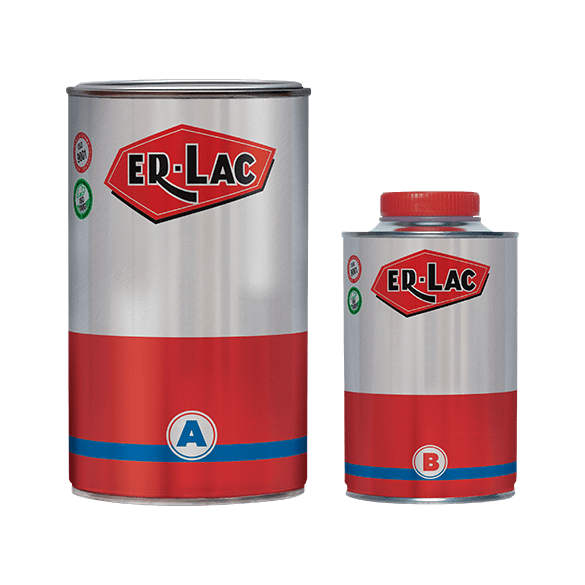 Building, Industrial
ER-POX INDUSTRIAL PAINT
2Κ epoxy industrial paint
Usage:
Interior, Exterior
Surface Material:
Metal, Concrete
General characteristics
ER-POX INDUSTRIAL PAINT is an excellent quality 2 component multi-usage epoxy industrial paint. It is suitable for interior use, metal structures, industrial floors, concrete floors and vertical walls. It has excellent adhesion, hardness, elasticity and excellent resistance to chemicals. Due to its special composition, it offers long-lasting protection, does not peel and does not lose its elasticity at temperatures from -20°C to 60°C. It has very good impermeability to water, high resistance to humidity and intense stress. It is suitable for areas with increased sanitation interest as it creates a durable, smooth, glossy, non-absorbent surface, which is easily and effectively cleaned and has a high resistance to cleaning fluids.
Technical information
METHOD OF APPLICATION
Brush, Roller, Spray Gun, Airless
THINNING
10% v/v with ER-POX EP-113
PACKAGING
A: 0.75L, 3L B: 0.25L, 1L
Paint system
The best paint system is presented taking into account factors of ecology, quality, cost and properties. There is also the option of choosing other products for the same use.
If the surface is new, prepare it with the epoxy anticorrosive primer metal surfaces 2K ER-POX PRIMER diluted 10% v/v with ER-POX EP-113 and then apply the epoxy coating for metallic surfaces 2K ER-POX diluted 10% v/v with ER-POX EP-113.