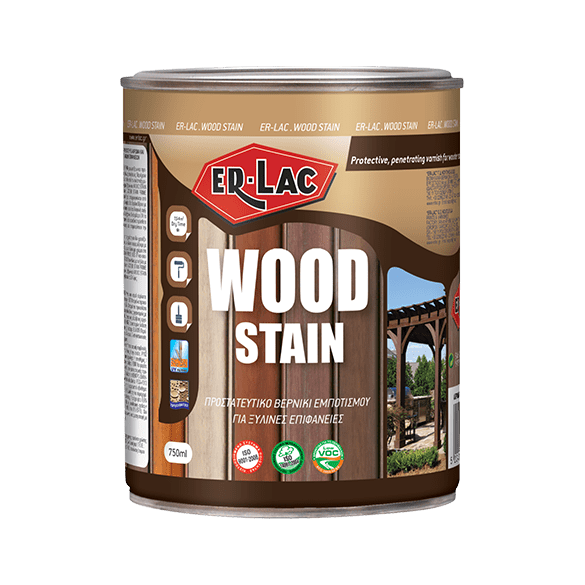 Building
WOOD STAIN
Protective, decorative, penetrating varnish
Usage:
Interior, Exterior
Purpose:
Wood protection, Final Clear Coat, Antimold, Antifungi


General characteristics
WOOD STAIN is a protective, penetrating varnish, ideal for all wooden surfaces, such as doors, windows, frames, handrails, pergolas, garden furniture and other. It has great penetrating abilities and protects effectively from fungi, woodworm, mold and insects. It contains special UV filters to ensure full protection from UV solar radiation. It contains special additives, repelling moisture and rainwater. It applies easily and provides a beautiful, clear, semi-gloss surface in order to show – off the wood grains. It has great elasticity. It does not chip and gives longtime protection.
Technical information
METHOD OF APPLICATION
Brush
Paint system
The best paint system is presented taking into account factors of ecology, quality, cost and properties. There is also the option of choosing other products for the same use.
If the surface is new, prepare it with the fungicide impregnating varnish WOOD STAIN 1030 after apply the decorative and protective wood varnish WOOD STAIN.