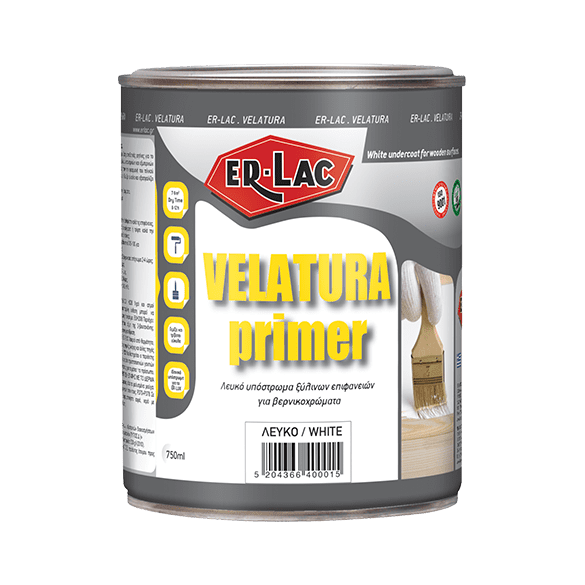 Building
VELATURA
White undercoat for enamel paints
Usage:
Interior, Exterior
Purpose:
Adhesion, Filling
General characteristics
VELATURA is a white undercoat based on synthetic resins. It is suitable for the filling of pores of the wooden indoor and outdoor surfaces on buildings, before applying the top coat, ER-LAC's ER-LUX. It stands out as it fills easily the pores of the wood and ensures great adhesion. Easy to use, levels great. Dries fast and sands easy. It is lead free.
Technical information
METHOD OF APPLICATION
Brush, Roller
THINNING
3% v/v with WS-100
DEEP DRYING
επιφανειακό:2h σε βάθος:6-8 h
Paint system
The best paint system is presented taking into account factors of ecology, quality, cost and properties. There is also the option of choosing other products for the same use.
Prepare the surface with white substrate VELATURA diluted 3% v/v with WS-100 and then apply the ER-LUX diluted 3% v/v with WS-100.