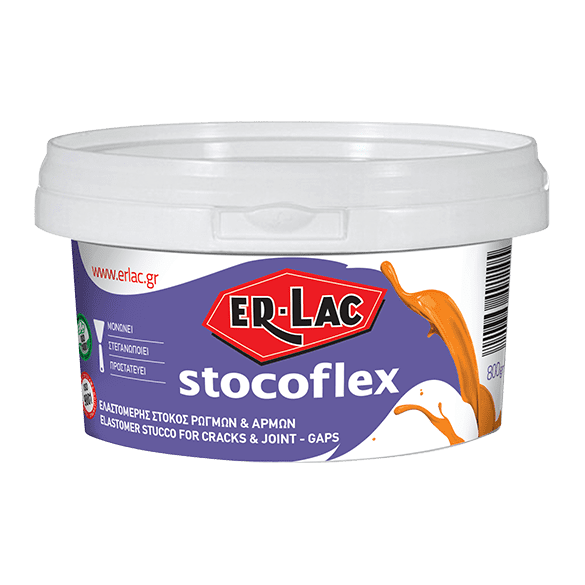 Building
STOCOFLEX
Elastic acrylic stucco
Usage:
Interior, Exterior
Surface Material:
Plaster, Gypsumboard, Cement, Concrete
General characteristics
STOCOFLEX is an elastic acrylic stucco for insulation and waterproofing of cracks and joint gaps of interior and exterior walls and top roofs. It has very good adhesion on concrete, plaster, bricks and other building materials. It provides resistances against alkali surfaces and UV radiation. It retains elasticity and follows the obstruction and expansion of surfaces. Ensures a uniform, smooth and homogenous surface, ready to be painted with acrylic and emulsion paints.
Technical information
METHOD OF APPLICATION
Spatula
Paint system
The best paint system is presented taking into account factors of ecology, quality, cost and properties. There is also the option of choosing other products for the same use.
To cover the imperfections of the surfaces, we use the elastic acrylic putty STOCOFLEX after the primer MONODUR diluted 10-40% v/v with WS-100.