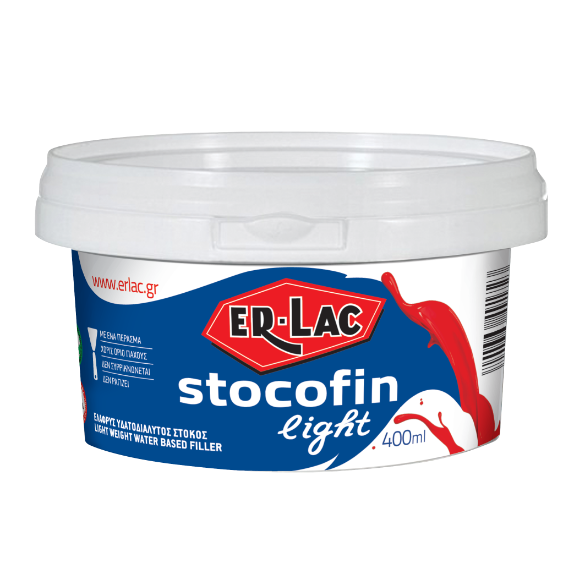 Building
STOCOFIN LIGHT
Lightwight, water based stucco
Usage:
Interior, Exterior
Surface Material:
Plaster, Gypsumboard, Cement, Concrete
General characteristics
STOCOFIN LIGHΤ is a light, white, acrylic, water soluble stucco for indoor and outdoor use. Fills with one layer defects, holes, cracks and joints in plaster, wood, plasterboard, concrete, without limit layer thickness. It dries fast, it is easy to sand, it does not shrink or crack and due to its high consistency it resists in drilling and screwing. Ensures a uniform, smooth and homogenous surface, ready to be painted with acrylic and emulsion paints.
Technical information
METHOD OF APPLICATION
Spatula
THINNING
2-4ml Water/0.5l if needed
PACKAGING
400ml, 800ml, 3,200L
Paint system
The best paint system is presented taking into account factors of ecology, quality, cost and properties. There is also the option of choosing other products for the same use.
To cover the imperfections of the surfaces, we use light water soluble stucco spatula STOCOFIN LIGHT diluted with water 2-4ml / 0.5l if necessary after the primer MONODUR diluted 10-40% v/v with WS-100.