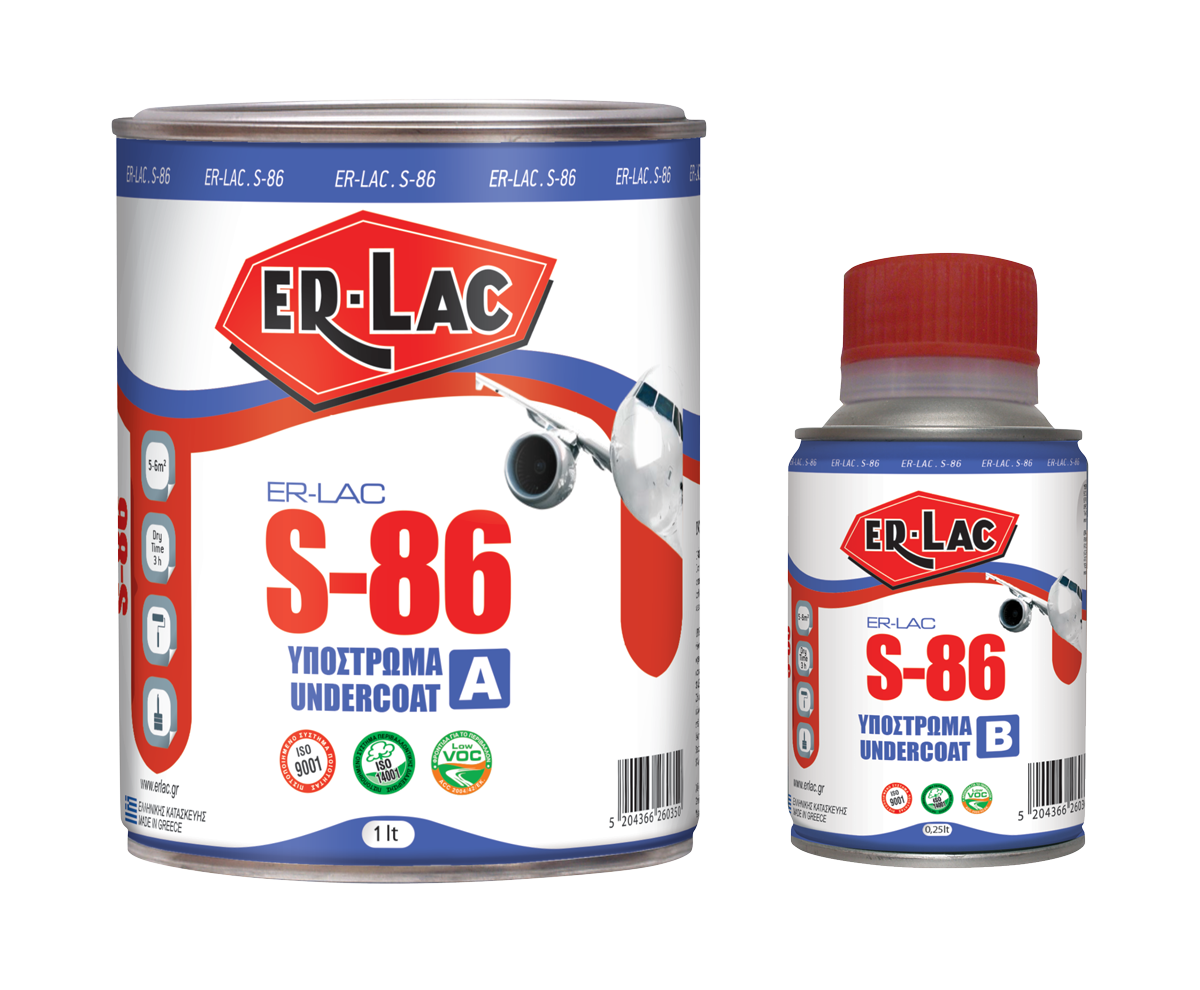 Building, Special Applications, Furniture
S-86 UNDERCOAT
2K white undercoat for wooden and other surfaces
Usage:
Exterior, Interior
Surface Material:
Wood, Metal, MDF, Plywood
Purpose:
Adhesion, Filling
General characteristics
S-86 UNDERCOAT is a 2-component undercoat, used for pretreatment of wooden surfaces before the application of 2-component final paints. It ensures excellent adhesion and protection on outdoor/indoor wooden surfaces for a long time. In combination with the S-86 paint it provides long lasting and high aesthetic result. Dries quickly and sands easily.
Technical information
METHOD OF APPLICATION
Brush, Spray Gun, Roller,
Airless, Curtain
THINNING
10% v/v with Νο.200 or Νο.302
DEEP DRYING
ελευθερο στην αφή:20min ,σε βάθος:3h
REPAINT TIME
ελεύθερο στην αφή: 20min, σε βάθος: 3h
Paint system
The best paint system is presented taking into account factors of ecology, quality, cost and properties. There is also the option of choosing other products for the same use.
Prepare the surface with the white substrate 2K S-86 PRIMER diluted 10% v/v with No.200 or No.302 and then apply the final color S-86 diluted 5% v/v with No.200.