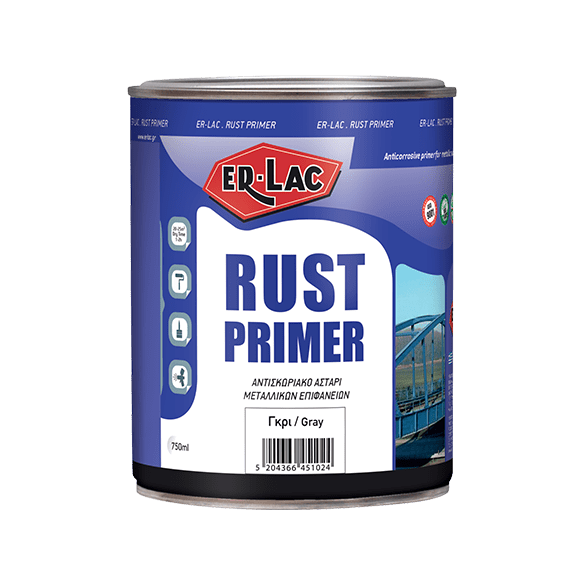 Building, Industrial
RUST PRIMER
Fast drying, anticorrosive primer for metallic surfaces
Usage:
Interior, Exterior
Purpose:
Adhesion, Anticorrosive
General characteristics
RUST PRIMER is an anticorrosive undercoat for ferrous surfaces, with synthetic resin base, displaying high-resistance efficiency. It provides protection from rust for a long time and resistance in rough weathering conditions. Dries quickly and provides excellent adhesion and extraordinary mechanical properties. It is lead free.
Technical information
METHOD OF APPLICATION
Roller, Brush
THINNING
10-15% v/v with Χ-22
DEEP DRYING
επιφανειακό:15min σε βάθος:1-2 h
PACKAGING
0.375L, 0.75L, 2.5L
Paint system
The best paint system is presented taking into account factors of ecology, quality, cost and properties. There is also the option of choosing other products for the same use.
Prepare the surface with anticorrosive primer iron surfaces RUST PRIMER diluted 10-15% v/v with X-22 and then apply the final color H-SPEED COLOR diluted 8% v/v with X-22.