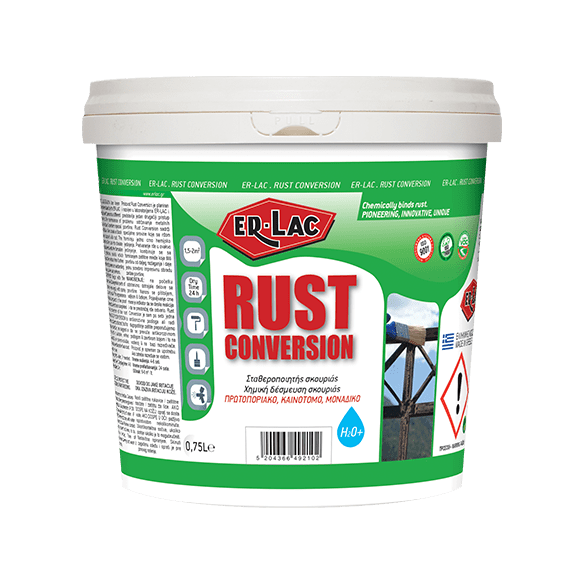 Building
RUST CONVERSION
Rust convertor
General characteristics
RUST CONVERSION is a special water soluble substrate, which is applied on rusty surfaces and chemically binds rust, thus preventing the rubbing of the surface. The special raw material that it contains, form a black compound with rust, binding it. The appearance of the black color shows that the conversion of rust has been completed. The conversion of rust to the black chemical compound is combined with the creation of a protective layer, which inhibits the further development of rust.
Technical information
METHOD OF APPLICATION
Spray Gun, Brush, Roller
THINNING
With Water if needed
Paint system
The best paint system is presented taking into account factors of ecology, quality, cost and properties. There is also the option of choosing other products for the same use.
Prepare the surface with the special stabilizer of rust RUST CONVERSION diluted with water if necessary and then apply the RUST PRIMER diluted 10-15% v/v X-22