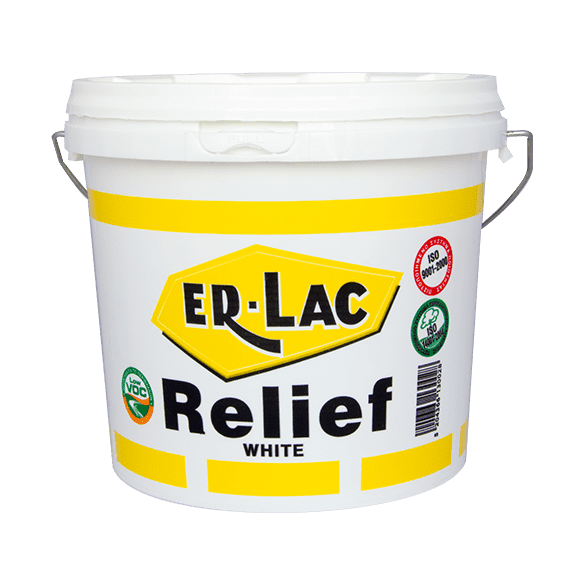 Building
RELIEF
Relief insulating decorative coating
Surface Material:
Plaster, Gypsumboard
Purpose:
Final Coat, Insulation
General characteristics
RELIEF is a relief, insulating, decorative coating based on a water soluble polymer, suitable for protecting and coloring external and internal surfaces. It stands out as it creates a sense of "wild" (textured) wall surface and simultaneously insulates the wall. Ensures excellent adhesion and excellent aesthetic results, while providing protection form moisture. It has thermal and sound insulating properties. It withstands the toughest weather conditions and does not yellow with time.
Technical information
METHOD OF APPLICATION
Specific tool
THINNING
5% v/v with Water if needed
Paint system
The best paint system is presented taking into account factors of ecology, quality, cost and properties. There is also the option of choosing other products for the same use.
If the surface is new, prepare it with the transparent waterproof insulating primer MONODUR diluted 10-40% v/v with WS-100 and after apply the decorative coating RELIEF diluted 5% v/v with water if necessary.