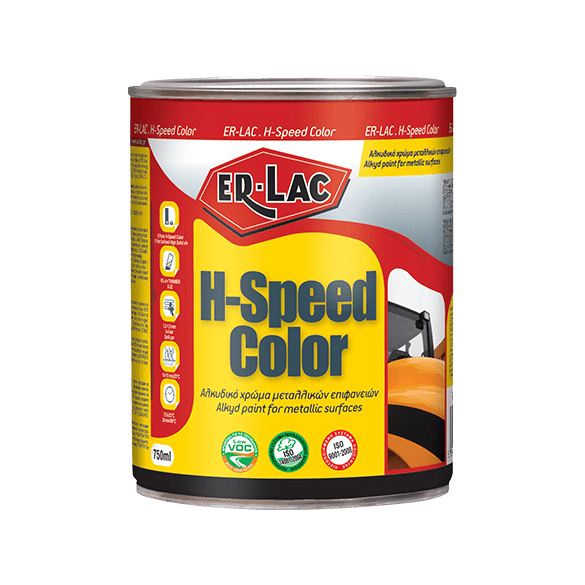 Building, Car refinishing, Industrial, Special Applications
H-SPEED COLOR
Gloss, alkyd resins enamel paint for automotive and metallic surfaces.
Usage:
Exterior, Interior
General characteristics
H-SPEED COLOR is a glossy, alkyd resins, enamel paint for automotive and metallic surfaces. It is suitable for metal surfaces, car bodies and agricultural machinery. It stands out for its ability to provide excellent adhesion and to dry quickly. It has high surface hardness and maintains its gloss degree and its shade unchanged for a very long period of time, even under the most difficult weather conditions.
Technical information
METHOD OF APPLICATION
Roller, Brush, Spray Gun
THINNING
Brush/ Roller: 4% v/v with WS-100
Spray Gun: 6% v/v with Χ-22
DEEP DRYING
επιφανειακό:30-40min σε βάθος:2-3 h
GLOSS
Στιλπνό 80-95%, Mat 5-15%
Paint system
The best paint system is presented taking into account factors of ecology, quality, cost and properties. There is also the option of choosing other products for the same use.
If the surface is new, prepare it  with the anticorrosive primer RUST PRIMER diluted 10-15% v/v with X-22 and then apply the final color H-SPEED COLOR diluted 8% v/v with X-22.