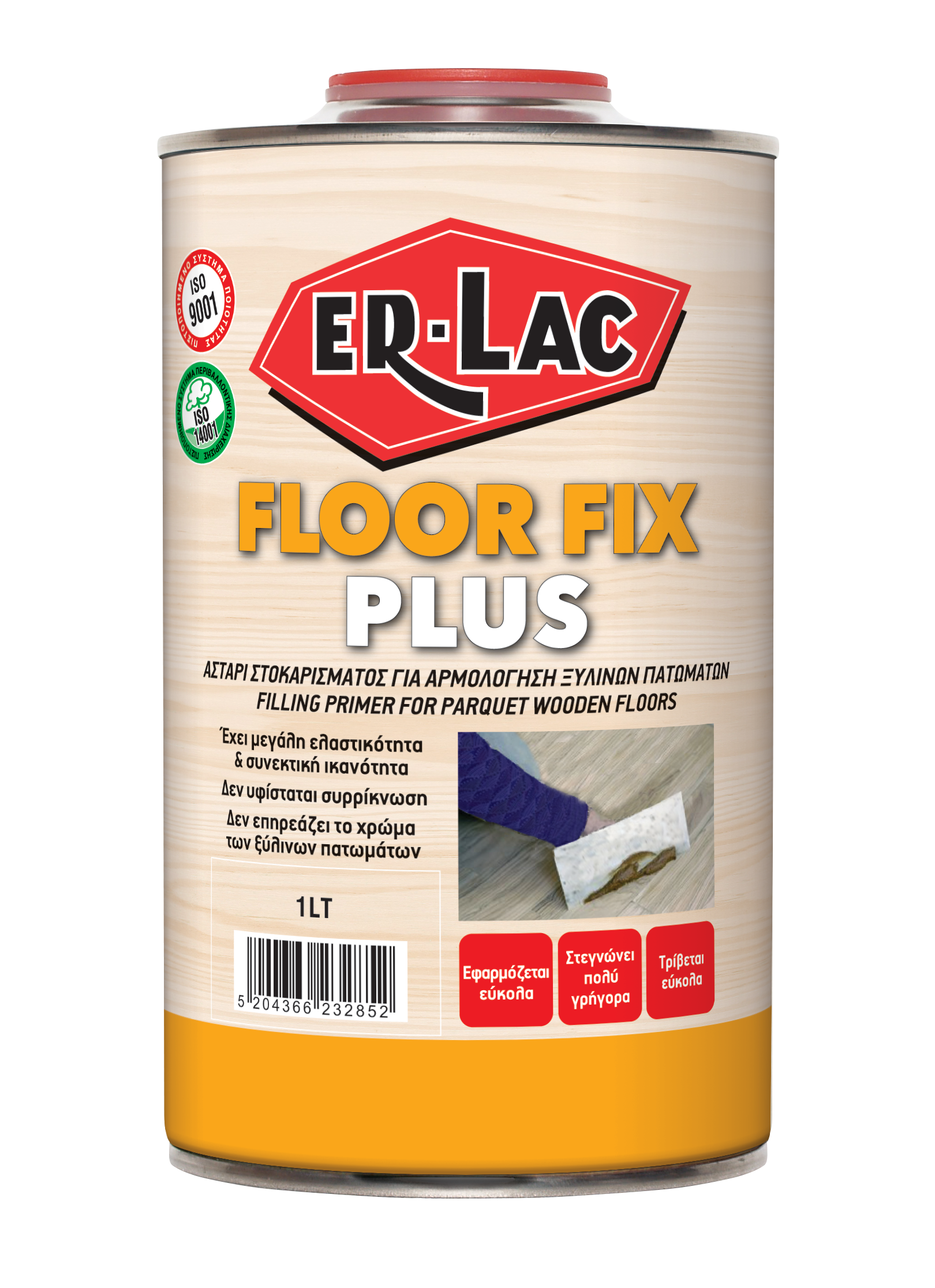 Building
FLOOR FIX PLUS
Filling primer for parquet wood floors
Surface Material:
Wooden floors
General characteristics
Transparent stucco undercoat in gel form for wooden floors. It does not change the color shade of light-colored woods. It is used as a filler for joints and sealer for covering surface defects of wooden floors. The transparent resinous product must be mixed with wood-sanding dust for the final stucco to be created. It is easily applied, dries and hardens very fast and sands very easily. It has excellent binding properties; it retains its elasticity over time and does not shrink.
Technical information
METHOD OF APPLICATION
Spatula
THINNING
20-30% with wood dust
Paint system
The best paint system is presented taking into account factors of ecology, quality, cost and properties. There is also the option of choosing other products for the same use.
For filling imperfections and sanding wooden floors prepare the wooden floor with the primer putty powder gel FLOOR FIX PLUS combined with 20-30% wood dust and then apply the PRIMER FLOOR.