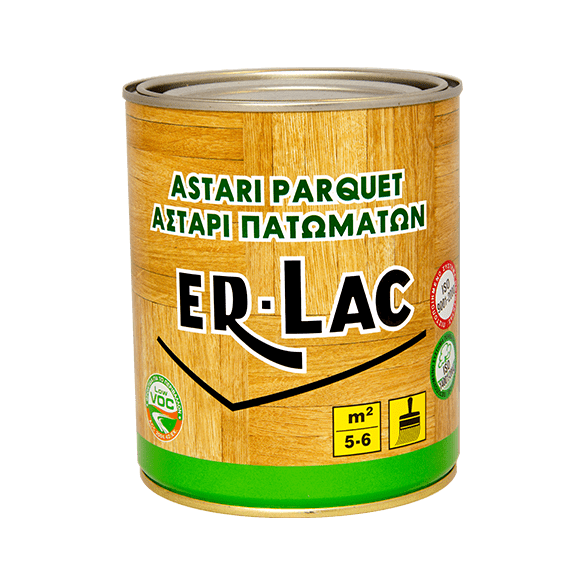 Building
ASTARI PATOMATOS
Special primer for parquet wood floors
Surface Material:
Wooden floors
Purpose:
Adhesion, Filling
General characteristics
ASTARI PARQUET is a special, transparent connective, 1 component primer based on special synthetic resins. It is the ideal solution for the preparation of wooden floors, before applying the final 2 component parquet varnish ER-LAC's VERNIS. Its unique properties and its innovative technology make ASTARI PARQUET to stand out and guarantee a reliable result. It stabilized the wood, protects it against moisture and . Easy to apply, dries very fast and sands easy and fast. Ensures excellent adhesion and very good elasticity.
Technical information
METHOD OF APPLICATION
Wide brush, Roller
DEEP DRYING
Dust free: 5-10min, ελεύθερο στην αφή: 20-30min, πλήρες στέγνωμα: 1-2h
Paint system
The best paint system is presented taking into account factors of ecology, quality, cost and properties. There is also the option of choosing other products for the same use.
For the wooden floor, prepare it  with the special wooden floor primer FLOOR PRIMER and then apply the 2K wooden floor varnish at the desired shine.