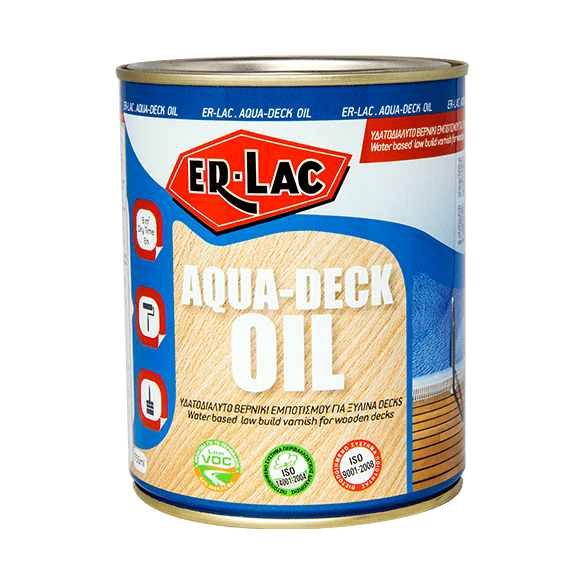 Building
AQUA DECK OIL
Nanotechnology, water borne, penetrating varnish for wooden decks
Surface Material:
Wood, Teak
Purpose:
Wood protection, Antifungi, Antimold


General characteristics
AQUA DECK OIL is a water based clear and semitransparent low build varnish for wooden decks. It has excellent elasticity and superior penetration. Based on a very fine-sized multiphase nanotechnology acrylic binder. It contains special, recent technology UV filters, which protect the wooden surfaces from solar radiation. It creates a very good tack-free surface, it has very good wet resistance and great antiblocking properties. Applies easily and shows-off the natural beauty of the wooden surfaces.
Technical information
METHOD OF APPLICATION
Brush, Roller
THINNING
10-20% v/v with Water
DEEP DRYING
ελευθερο στην αφή:2h ,σε βάθος:6h