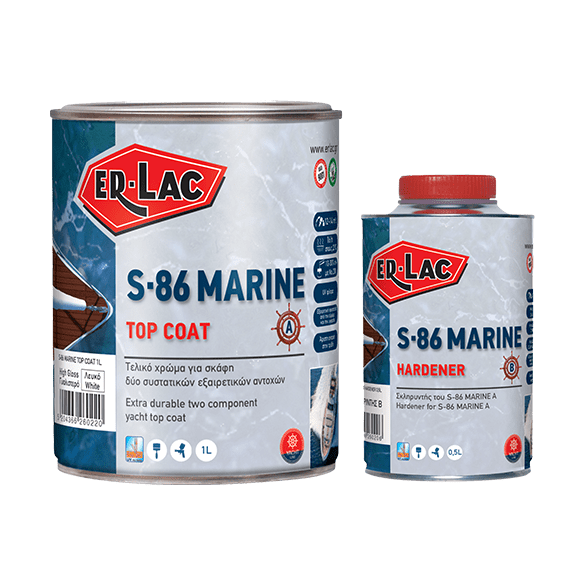 Special Applications
S-86 MARINE TOP COAT
2K Final paint for marine applications
Usage:
Interior, Exterior
Surface Material:
Wood, Metal, Polyester, Aluminum, Copper
General characteristics
MARINE-LAC PAINT is a 2-component high quality acrylic-based paint with great resistances for surfaces near the sea. For interior and exterior use. It has great resistances in rough weathering conditions and is not affected by UV radiation. It retains gloss and shade for a long period, is not yellowing over time. It is most suitable for ships, cutters, boats, aircrafts, helicopters and generally for any surface with special requirements.
Technical information
METHOD OF APPLICATION
Brush, Roller, Spray Gun
THINNING
5% v/v with No.200
DEEP DRYING
Touch dry: 1h, επιφανειακά: 3h