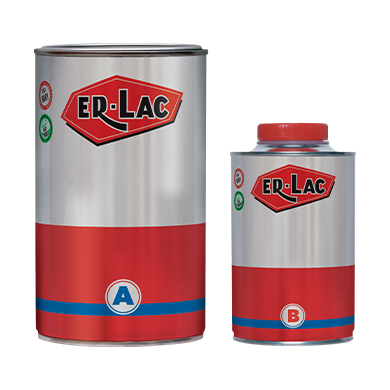 Special Applications, Furniture
FM-50
2K Acrylic based varnish for furniture
Usage:
Interior, Exterior
Surface Material:
Plywood, MDF, Wood
Purpose:
Final Clear Coat
General characteristics
FM50 is a two component varnish with acrylic based resins for furniture. It is suitable for furniture, constructions and industrial production lines. It dried and harness quickly and gives a velvety surface with particular mechanical and chemical resistance. FM50 stands out from the simple polyurethane varnishes, as it does not yellow with time, and shows excellent resistance to high humidity environment. It is the ideal solution for furniture and especially furniture in kitchens and bathrooms. It has a log pot life which can be adjusted to industrial application lines (curtain, roller, robot, spray gun). Available at 5%, 10%, 20%, 30%, 45%, 60%, 80% and Gloss.
Technical information
METHOD OF APPLICATION
Spray Gun, Airless, Curtain
THINNING
30-40% v/v with Νο.302
PACKAGING
A: 1L, 4L, 16L
B: 0,25L, 1L, 4L
GLOSS
Gloss, Satin, Mat, Slightly satin
Paint system
The best paint system is presented taking into account factors of ecology, quality, cost and properties. There is also the option of choosing other products for the same use.
Prepare the surface with the transparent substrate 2K S-88 acrylic diluted 5-10% v/v with No.102 or No.302 and then apply the final lacquer 2K FM-50 diluted 30-40% v/v. No. 302.