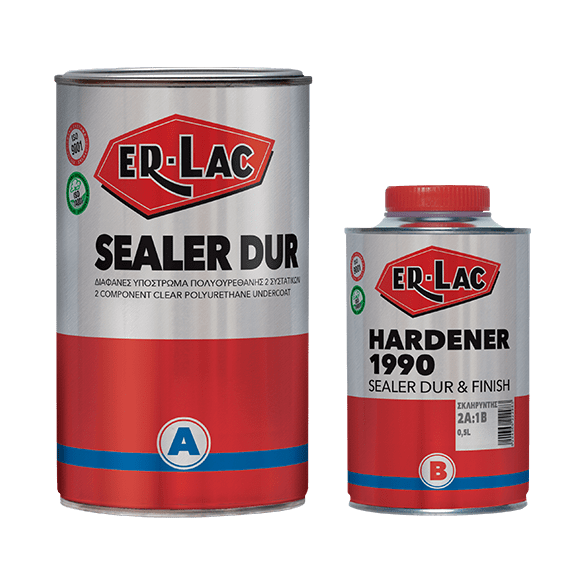 Furniture
SEALER DUR
Clear polyurethane undercoat of 2 components for furniture
Surface Material:
Plywood, MDF, Wood
General characteristics
SEALER DUR is a 2 component clear polyurethane undercoat for furniture. It is suitable for all the kinds of wood. Easily fills the pores and sands quickly. Ensures very good adhesion and has elasticity. Its high content of solids justifies its great coverage. Can be used with all kinds of varnishes and lacquers.
Technical information
METHOD OF APPLICATION
Spray Gun, Airless, Curtain
THINNING
20-30% v/v with Νο.102 or Νο.302
PACKAGING
A: 1L, 4L, 20L
B: 0.5L, 2L, 10L
Paint system
The best paint system is presented taking into account factors of ecology, quality, cost and properties. There is also the option of choosing other products for the same use.
Prepare the surface with polyurethane transparent substrate 2K SEALER DUR diluted 20-30% v/v with No.102 or No.302 and then apply the transparent polyurethane varnish 2K FINISH diluted 20-30% v/v with No.102 or No. .302.