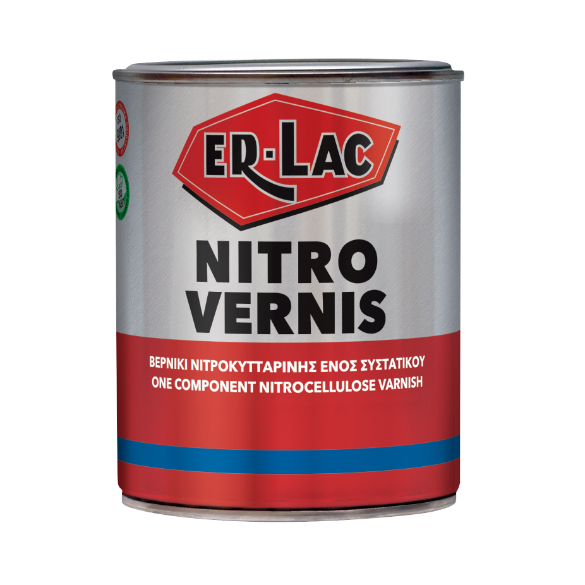 Furniture
ΝΙΤΡΟΥ GLOSS
Clear NC gloss varnish values for furniture
Surface Material:
Plywood, MDF, Wood
Purpose:
Final Clear Coat
General characteristics
NC VERNIS is a clear final varnish based on nitrocellulose and synthetic resins. It is suitable for furniture. It ensures easy application, great gloss and unlimited resistance. Dries quickly and gives excellent surface. Available in Mat, Satin and Gloss.
Technical information
METHOD OF APPLICATION
Spray Gun, Airless, Curtain
THINNING
Up to 220% v/v with No.101
Paint system
The best paint system is presented taking into account factors of ecology, quality, cost and properties. There is also the option of choosing other products for the same use.
Prepare the surface with the transparent SEALER NITRO nitrocellulose substrate thinned 180-250% with No.101 and then apply the final polish NITRO GLOSS thinned up to 220% v/v with No.101 or No.102.