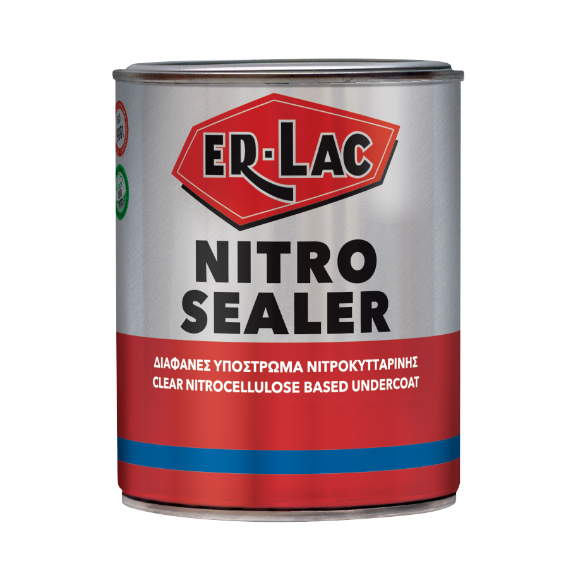 Furniture
NITRO SEALER
Transparent, 1K NC-based undercoat
Surface Material:
Plywood, MDF, Wood
General characteristics
SEALER-NITRO is a NC-based, 1-component clear undercoat, with high viscosity, for the filling of the pores of wood. It is suitable for all kinds of wooden surfaces as well as Novopan, M.D.F. etc. It is the ideal solution for the filling of the pores of wooden surfaces, before the application of NC varnishes. Applies easily, fills and sands quickly and provides excellent adhesion.
Technical information
METHOD OF APPLICATION
Spray Gun, Airless, Curtain
THINNING
180-250% with Νο.101
Paint system
The best paint system is presented taking into account factors of ecology, quality, cost and properties. There is also the option of choosing other products for the same use.
Prepare the surface with the transparent SEALER NITRO nitrocellulose substrate thinned 180-250% with No.101 and then apply the final polish to shine NITRO desired diluted accordingly.