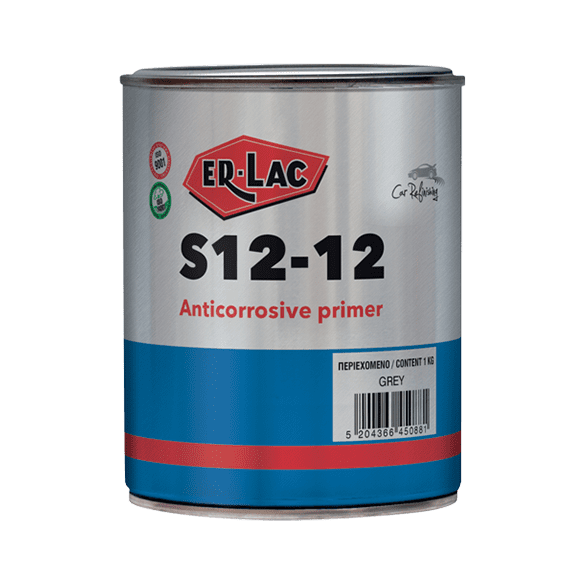 Car refinishing
S12-12 ANTICORROSIVE PRIMER
Anticorrosive primer for car metallic surfaces
Purpose:
Filling, Anticorrosive, Adhesion
General characteristics
S12-12 is a 1-component anticorrosive undercoat, suitable for car metallic surfaces. It dries quickly, provides excellent adhesion and very good anti-rust properties. It is lead and chromates free. Surfaces must be very well cleaned and sanded, with all oil, grease, rust and disintegrated parts removed. Available in beige, brown and black.
Technical information
METHOD OF APPLICATION
Spray Gun, Brush, Roller
THINNING
25% with 202 Normal or X-22
Paint system
The best paint system is presented taking into account factors of ecology, quality, cost and properties. There is also the option of choosing other products for the same use.
Prepare the surface with anticorrosive primer S12-12 ANTICOROSSIVE PRIMER thinned 25% with 202 Normal or X-22 and then apply the RUST STOP diluted 5% v/v with WS-100 or 10% v/v X-22.