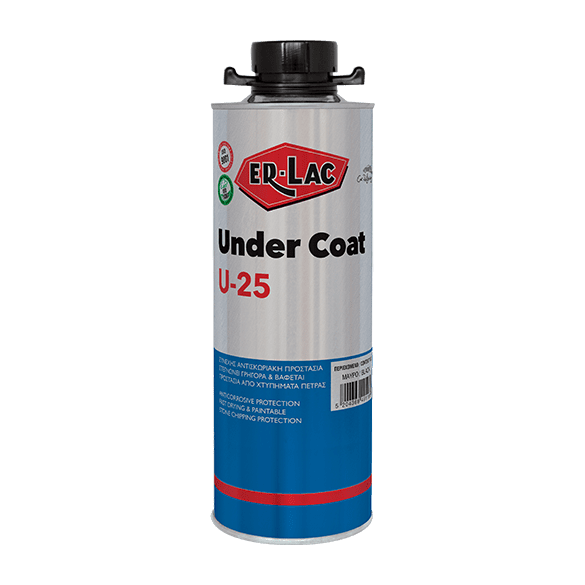 Car refinishing
UNDERCOAT U-25
Anticorrosive, protective and sound-deadening material for cars.
Purpose:
Anticorrosive, Soundproofing, Protective
General characteristics
UNDERCOAT U-25 is an anticorrosive, protective and sound-deadening material for cars. Suitable for the bottom part, mudguards and roof, trunk, inside part of doors and front and rear parts of cars. It retains its elasticity under high and low temperatures and provides permanent protection against rust, humidity, salt and stone chipping. Applies easily without haze or dripping. Dries quickly and receives all types of paint. Available in white, black and grey.
Technical information
METHOD OF APPLICATION
Spray Gun
Paint system
The best paint system is presented taking into account factors of ecology, quality, cost and properties. There is also the option of choosing other products for the same use.
Protect the car with the anticorrosive, soundproofing material U-25 UNDERCOAT and then apply the final coat TOP COAT ER-C 7090 + HARDENER (2: 1).