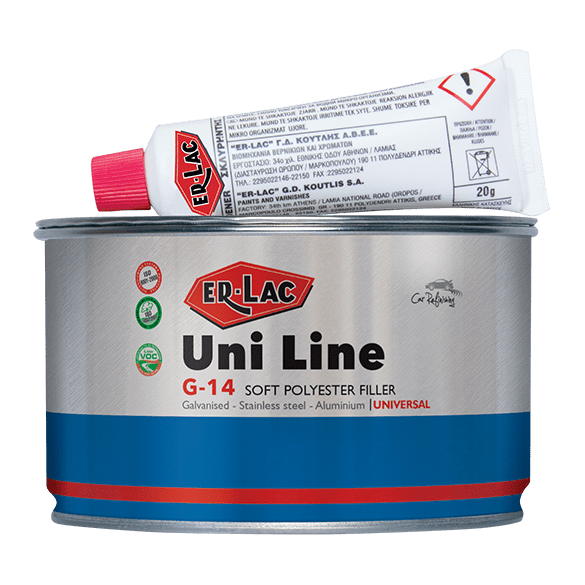 Car refinishing
UNILINE G-14 PLUS
2K polyester putty for cars
Surface Material:
Metal, Galvanized, Stainless, Aluminum
Purpose:
Filling, Adhesion
General characteristics
UNILINE G-14 PLUS is a 2 component polyester putty for the preparation of car surfaces before repainting the car. Applies on common metallic, galvanized, stainless steel and aluminum surfaces. It is soft, easily used and is sanded fast and easy. It has a long pot life providing comfort in application. Ensures a great surface without defects.
Technical information
METHOD OF APPLICATION
Spatula
DEEP DRYING
20-30 min/23oC
PACKAGING
Α: 1960g, 980g
H:40g, 20g
MIXING RATIO
2-3% Hardener