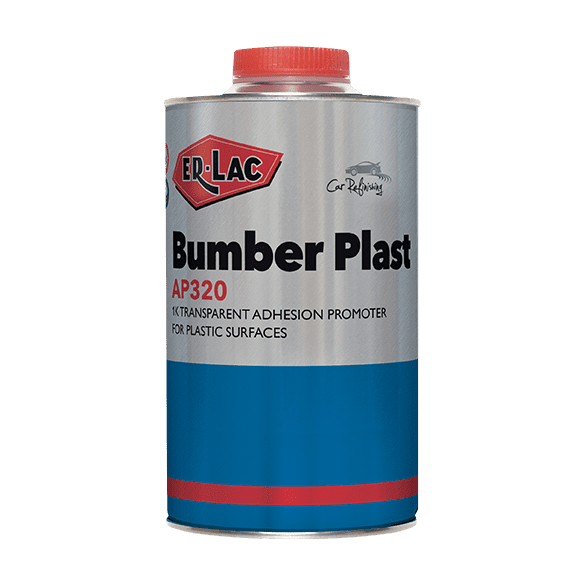 Car refinishing
BUMBER PLAST AP 320
Adhesion promoter undercoat for plastic surfaces
Surface Material:
Πλαστικό
General characteristics
BUMBER PLAST AP 320 is a one component, special undercoat, for plastic surfaces. It ensures strong adhesion between the paint and the plastic surface. It is suitable for use in all the plastic surfaces of a car. After the application of BUMBER PLAST AP 320 the surface is ready to receive a 2k Primer and the final Top Coat (1K or 2K Base Coat).
Technical information
METHOD OF APPLICATION
Spray Gun
Paint system
The best paint system is presented taking into account factors of ecology, quality, cost and properties. There is also the option of choosing other products for the same use.
Boosting adhesion to plastic surfaces with the substrate BUMBER PLAST AP 320 and then apply the acrylic filler substrate 2K EASY FILL ER-450 + HARDENER ER-451 diluted 10-15% with 202 Normal.