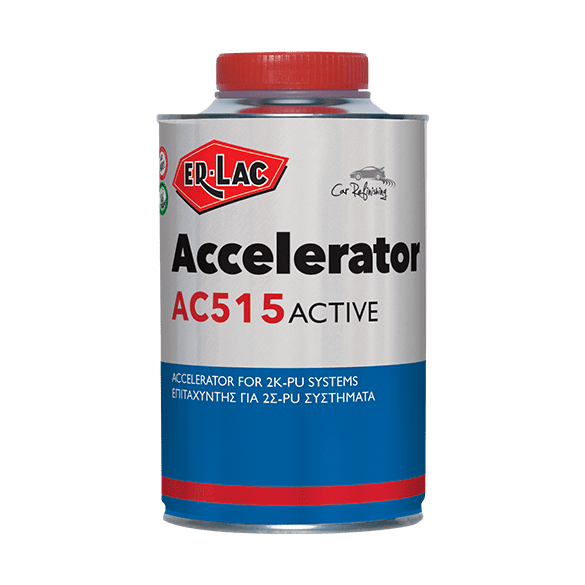 Car refinishing
ACCELERATOR AC-515
Hardening and drying accelerator
Purpose:
Hardening acceleration, Drying acceleration
General characteristics
ACCELERATOR AC-515 is an accelerator suitable for 2 component PU systems inclusive HS (Low VOC) clear coats. A small quantity can be added in the ready for use product mixture, approx. 3% per volume (4 cups per 1 L). It accelerates – improves the hardening and drying time but does not seriously affect the mixture pot life. Can be used with all the 2 component undercoats, paints and final clear coats.