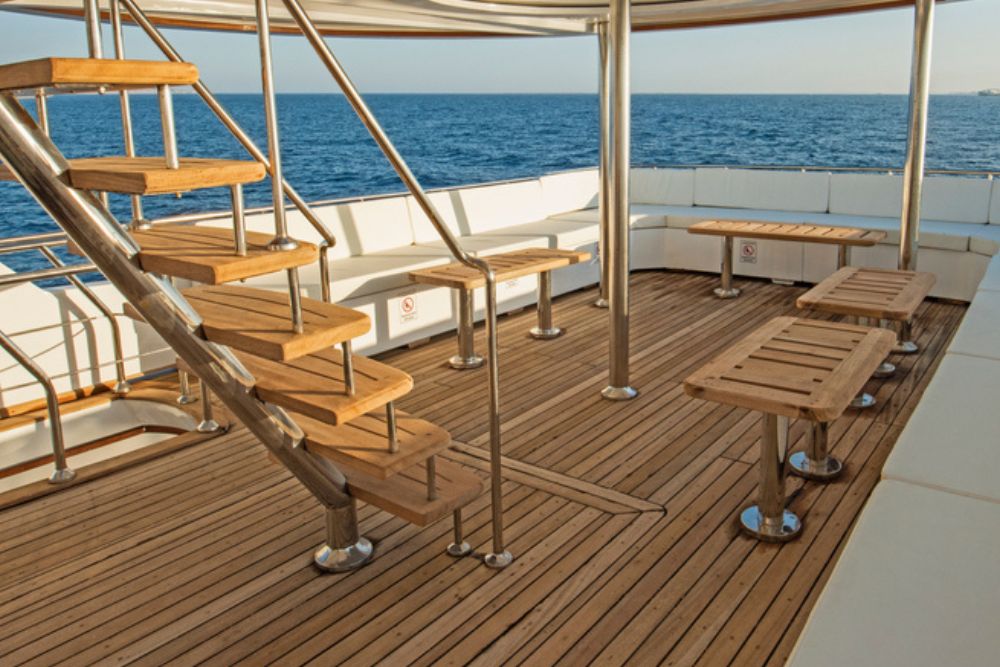 The Greek sun and the sea are among the most difficult conditions that a painted or varnished surface can face, and in the case that this surface is a natural product, such as wood, the level of difficulty rises steeply.
ER-LAC with its many years of experience in the production of varnishes and paints for interior and exterior furniture has developed a range of products that will exceed your expectations and introduce you to the unique possibilities that these coatings can have.
By using unique innovative raw materials and combining them with additives that modify the surface tension of the paint, filter and reflect solar radiation, increase hardness while at the same time do not affect elasticity, we have created innovative products that have been tested in real conditions on boats for over 20 years.
The varnish we recommend for wooden boat furniture is S-86 MARINE CLEAR VARNISH.
S-86 MARINE CLEAR VARNISH is a two-component product based on a specially designed modified resin for resistance to solar radiation, moisture, and salt water while at the same time it is reinforced with special UV filters for extra durability.
It ensures excellent adhesion, high gloss, waterproofing and great elasticity. It provides long-lasting protection and unlike common polyurethane varnishes, it does not yellow, does not lose its gloss and does not peel off. It is safely applied to light-colored woods and surfaces painted with light colors and does not affect their shade over time. It has excellent resistance to abrasion and chemicals. It has excellent rheological and self-leveling properties that make it one of the few two-component varnishes that can be applied by both brush and spary gun. When dry, it creates a smooth, uniform and full mirror-like surface.
Available in glossy, satin and matt. It is applied to furniture made of hard tropical woods, to bamboo but also to light-colored soft woods with the appropriate pre-treatment. It can be applied in up to 8 coats following the appropriate intermediate drying times and can be polished without problems.
To see the entire range of ER-LAC'sproducts for boats and ships click HERE.