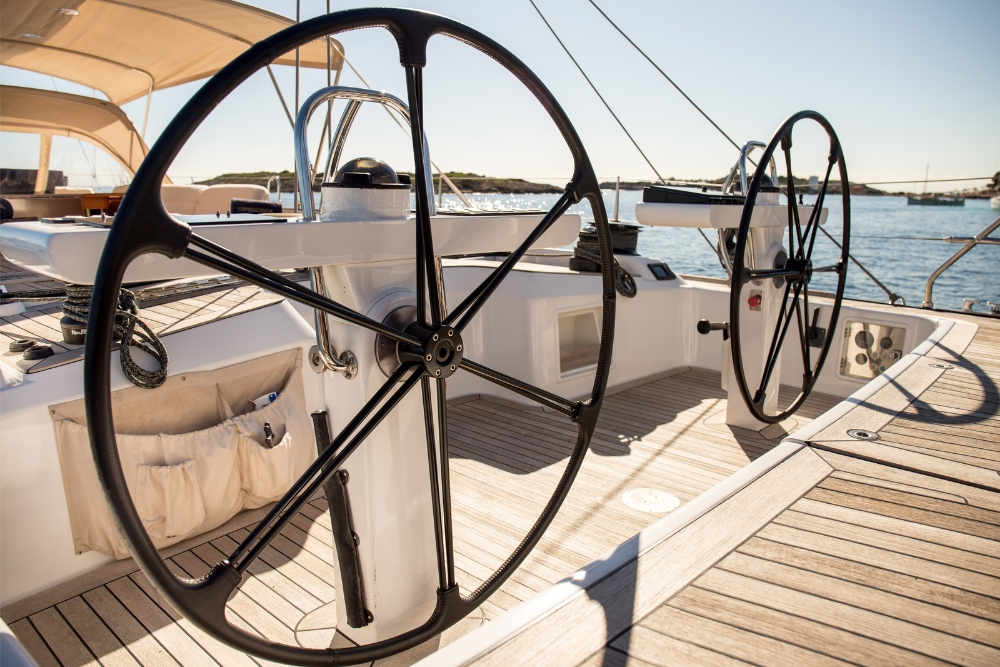 Carbon is a material that in recent years has entered the sea  dynamically, specifically in the field of sailing. The unique mechanical properties of the material such as its hardness, tensile strength combined with its reduced weight have made it dominate every new high-quality construction.
Like most products, it is sensitive to direct sunlight. For this reason, it is usually painted with a color that protects it against the sun's rays. Whether we are referring to the mast of the sailing boat, or the boat itself, any part that is made of Carbon should be painted for protection. Naturally, ER-LAC has the solution for carbon painting with the product S-86 MARINE TOP COAT.
But the challenge is to manage to apply a transparent protective film, which will protect from solar radiation but at the same time will not hide the beauty of Carbon. Especially in boat helms, this is a requirement that most owners have. In this great challenge, ERLAC once again provides a reliable solution with the product S-86 MARINE CLEAR VARNISH.
S-86 MARINE CLEAR VARNISH is a two-component boat varnish with UV filters and a specially modified non-yellowing resin base.
It ensures excellent adhesion, high gloss, waterproofing and great elasticity.
It contains special UV filters, is not affected by solar radiation and exhibits excellent resistance to difficult weather conditions. It provides long-term protection and unlike common polyurethane varnishes, it does not yellow, does not lose its gloss and does not peel off.
It has excellent rheological and self-leveling properties that make it one of the few two-component varnishes that can be applied by both brush and gun.
When dry, it creates a smooth, uniform and full mirror-like surface. Available in glossy, satin and matte.
S-86 MARINE CLEAR VARNISH has been used for years with great success on enough boats to safely say it is field tested.
For ER-LAC's Marine Line press HERE.