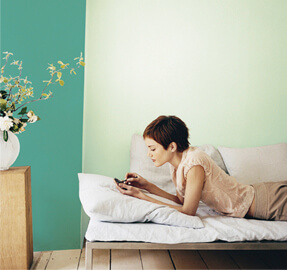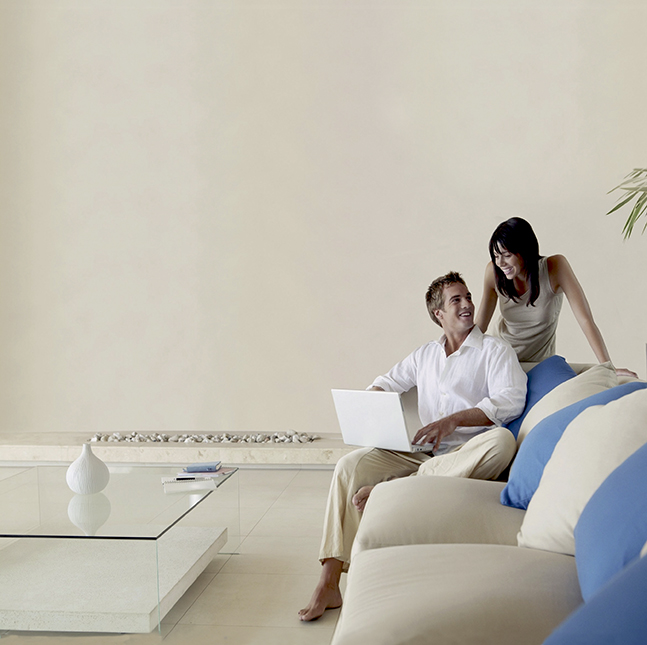 Off-whites create a light and airy space and exude spirituality, selectivity and elegance. They create a cozy, friendly and welcoming atmosphere for the visitors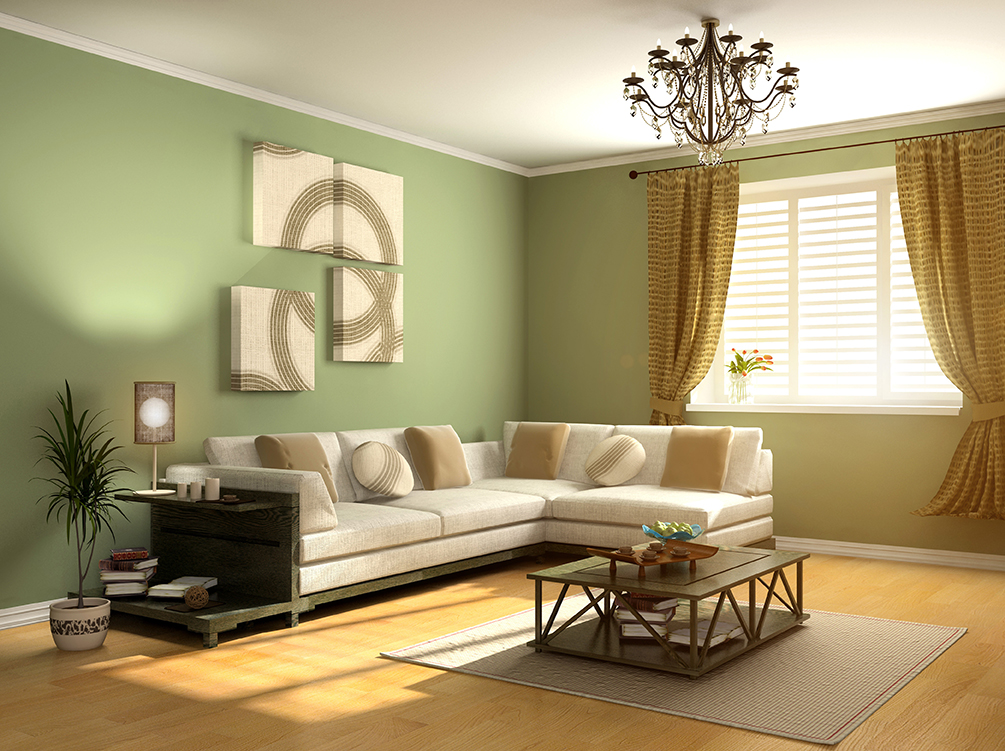 Shades of green bring relaxation, like the green of the forest, they refresh your mood, they invigorate and they create optimistic feelings. Select light green shades for big surfaces in the living room in order to create a balanced, calm and cozy atmosphere.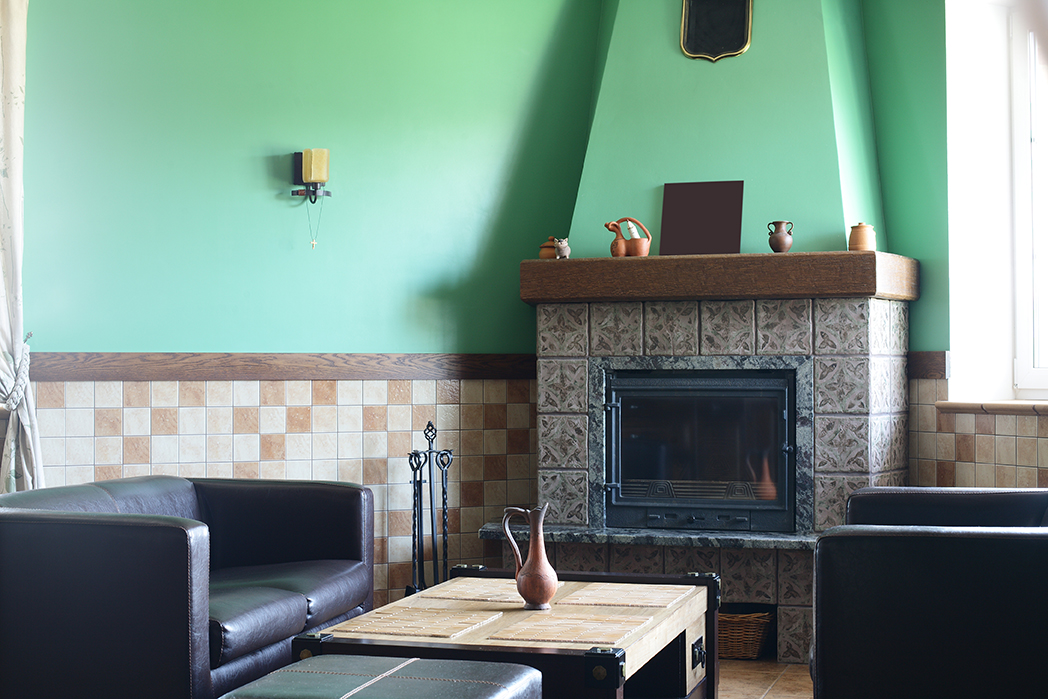 In a living room like this, with intense decoration, stone and very heavy furniture, prefer to use a very open shade like SEA FOAM to create a balanced and comfortable atmosphere.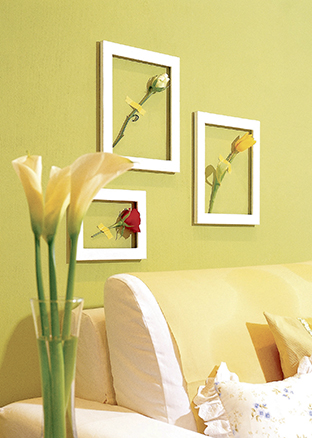 The natural, fresh, lively and warm shades of yellow fill the space with energy optimism and hope. To always feel the glow of yellow hues combine them with white and wood.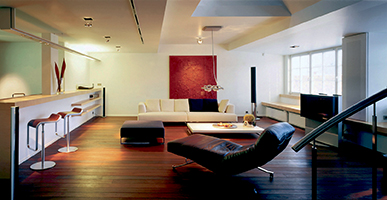 Light shades such as the ER-LAC's Lavender White on walls are ideal for places where metal furniture, objects and accessories dominate. The atmosphere in the room exudes spirituality, selectivity and comfort.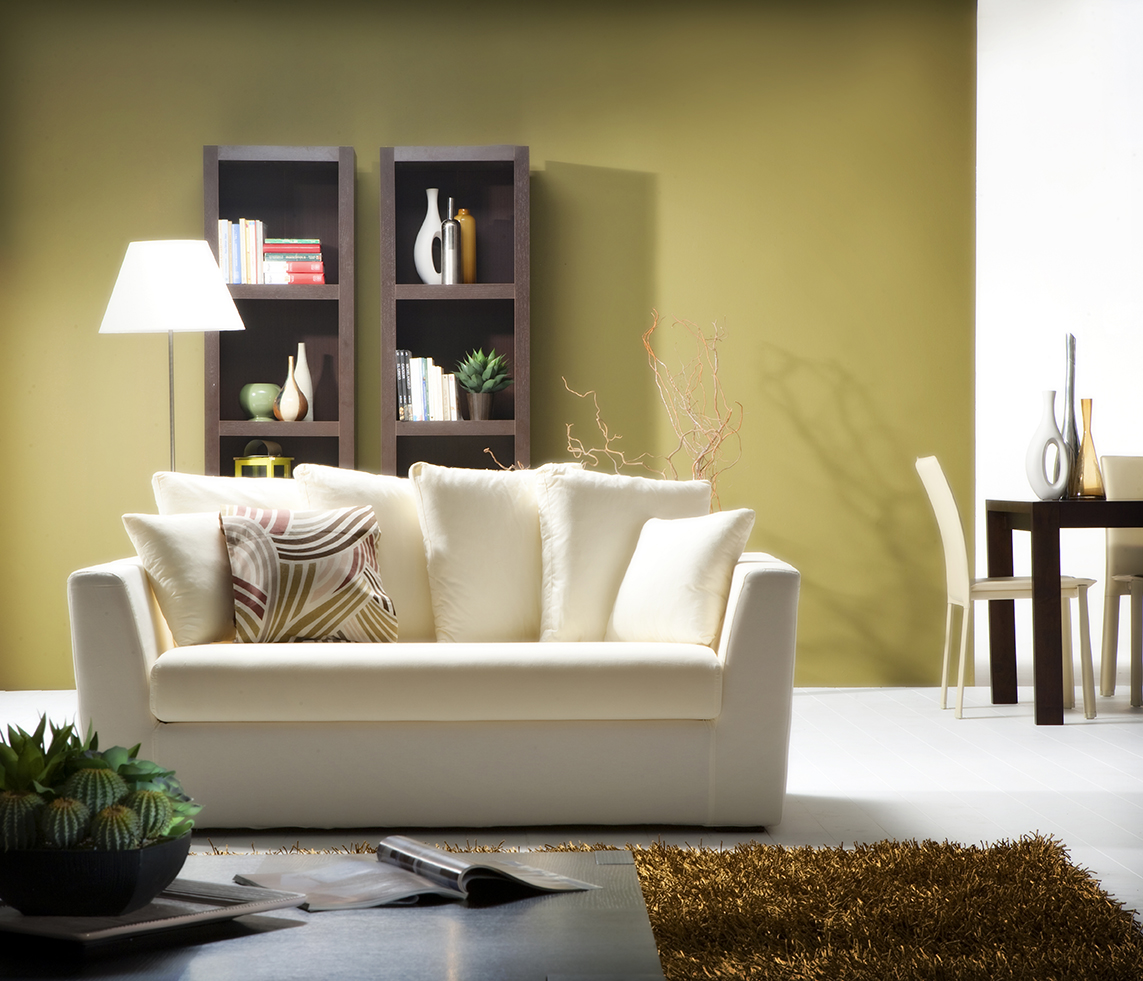 This shade on the wall, warms the living room and creates a feeling of tranquility. Remember, the darker are the colors you use, the better lighting should be the space.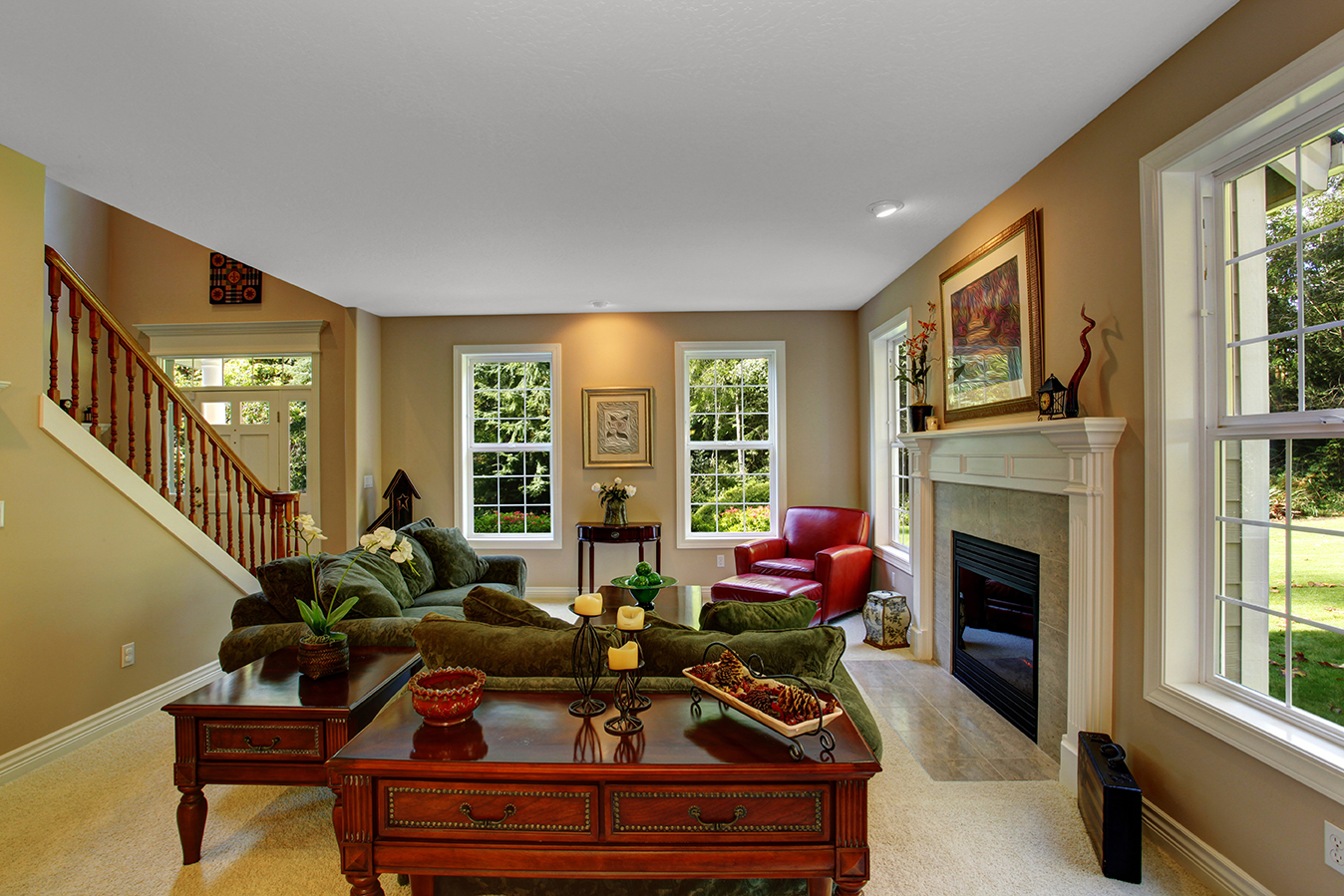 Natural and warm shades succeed in harmony with each other and give luxury, calmness and warmth in the area. They create feelings of peacefullness and relie and can be combined with all styles.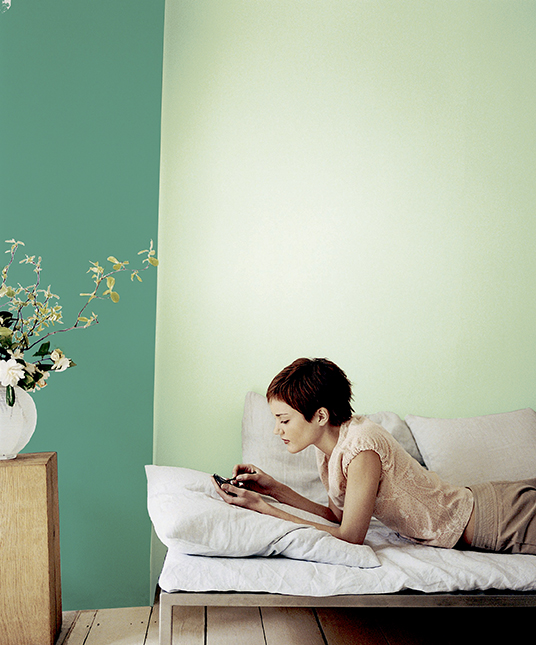 Combinations of light green on large surfaces with vivid green in smaller, give a witty and eclectic tone. This will create a balanced, calm and comfortable atmosphere.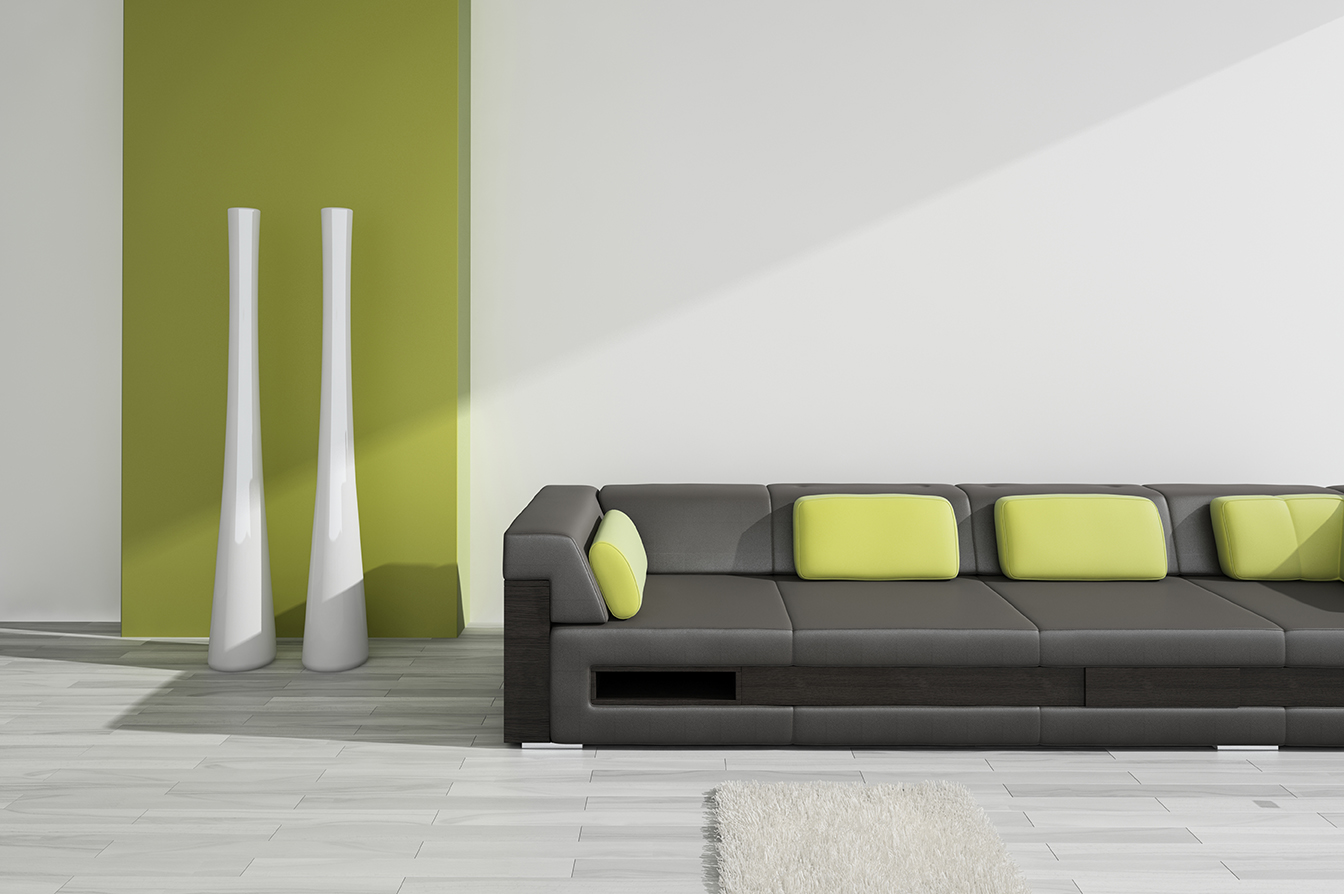 To break the monotony of white in a large living room, paint one wall that prodtrudes or a corner of the living room with ER-LAC's VEIL GREEN. Decorate with pillows with the same color, to give a fresher breath in the room.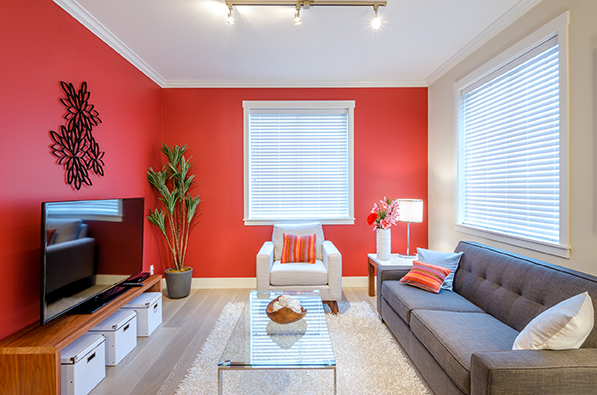 Modern red shades, combined with light colors highlight the area and exude freshness. They are ideal colors for vibrant evenings with friends as they elevate mood and warm up the atmosphere.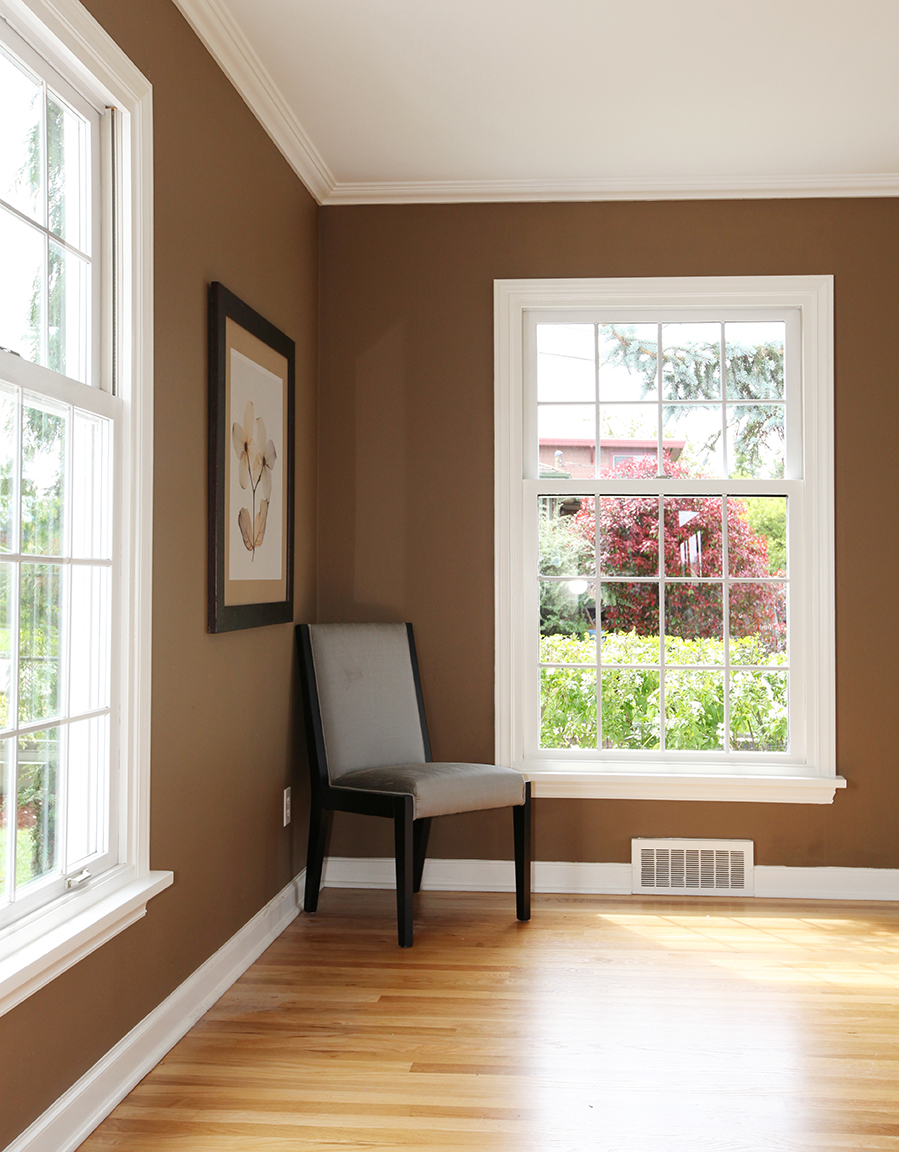 Differentiate a corner of the living room by painting it with ER-LAC's COFFE BEAN, which is a dark brown shade, but next to large windows will give a serious and calm tone in space.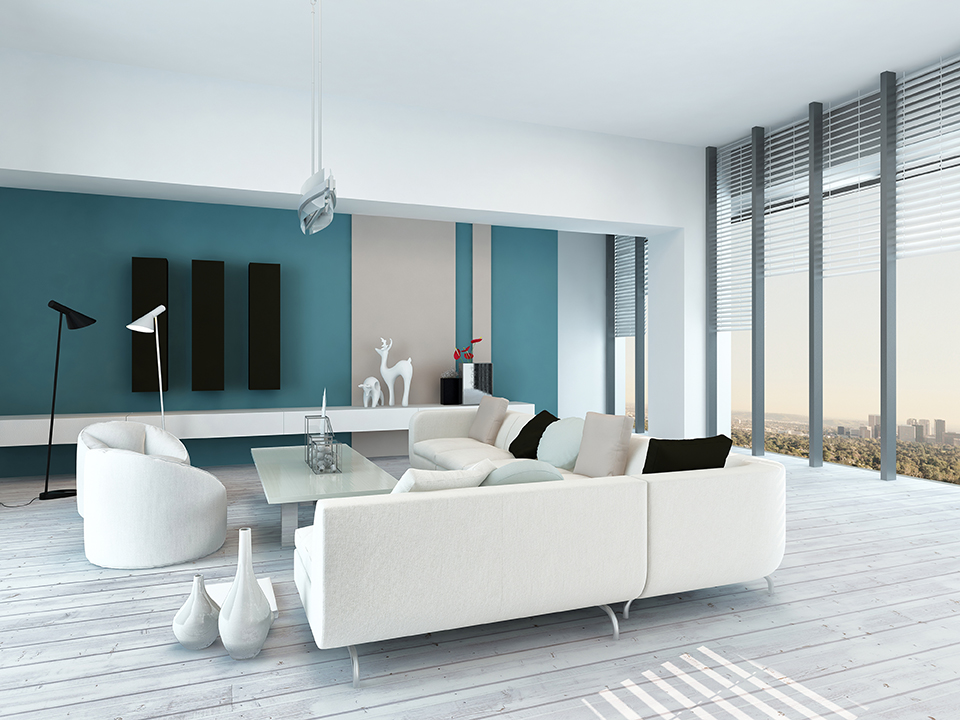 Turquoise perhaps is your favorite color in objects, clothes, glasses. If you combine it well with white furniture and paint small surfaces in your home, the result will be awesome. Choose ER-LAC summer and fresh shade BERMUDA.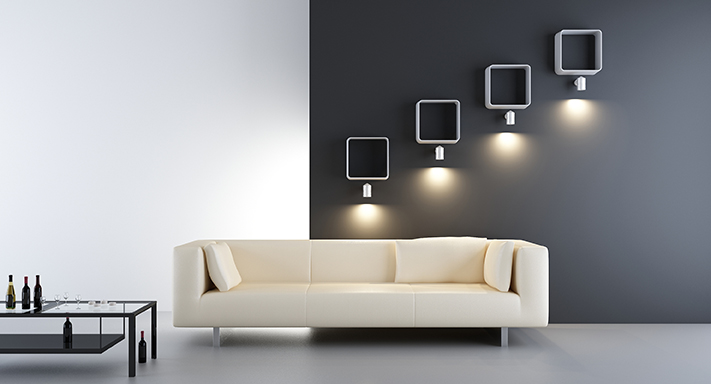 Combine white with black with style, with modern furniture and special lighting, and turn your living room into a fully modern and contemporary space.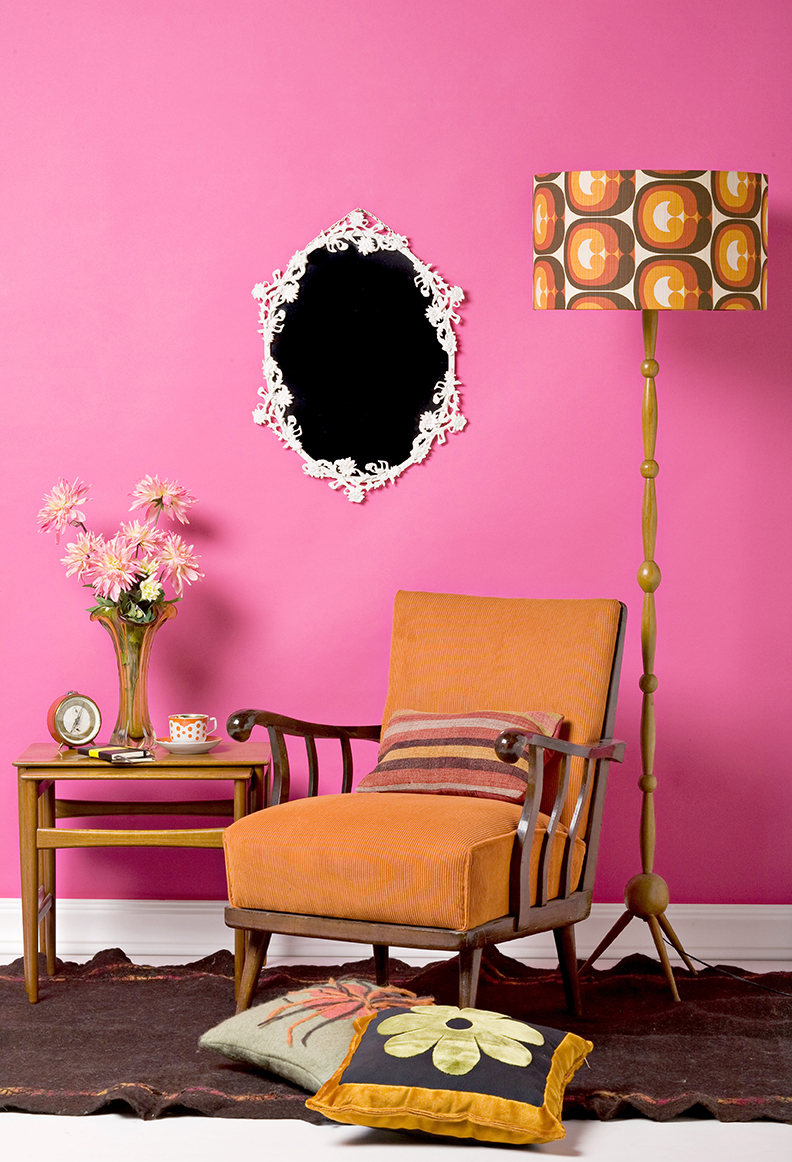 The shade of Princess Pink ER-LAC certainly fits into a girl's room, but brightens wonderful and a corner of a living room. Dare it if you want to uplift the mood of space.
In a classic living room with vintage furniture and décor choose a classic and soft shade like ER-LAC's MIRAGE.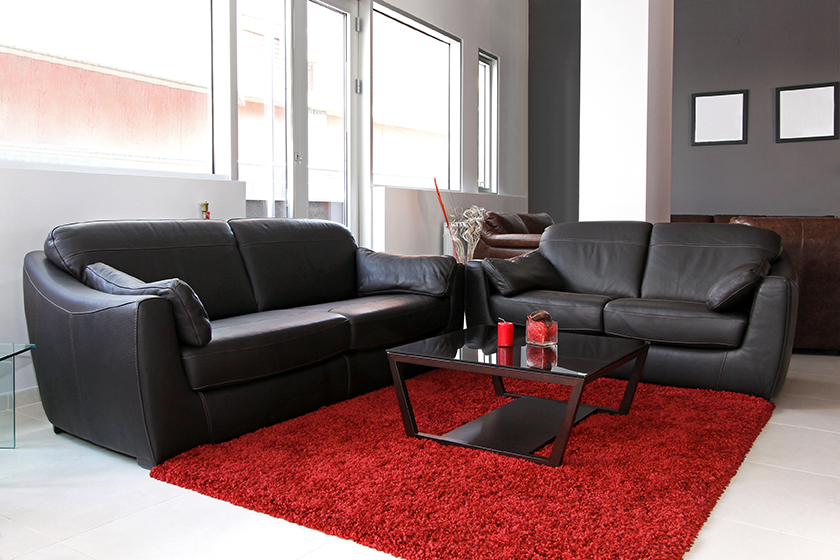 Select the gray sand on a wall of the living room to give a special aspect in your living room but remember to place a big carpet in red as here, to illuminate the space.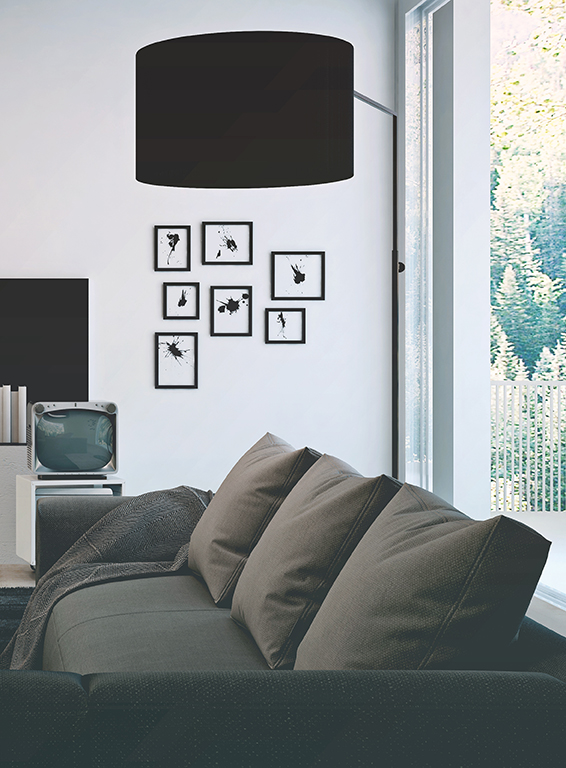 If you choose black & white style in your living room, decorate the white wall with black frames and place several black objects to highlight the contrast of white and black.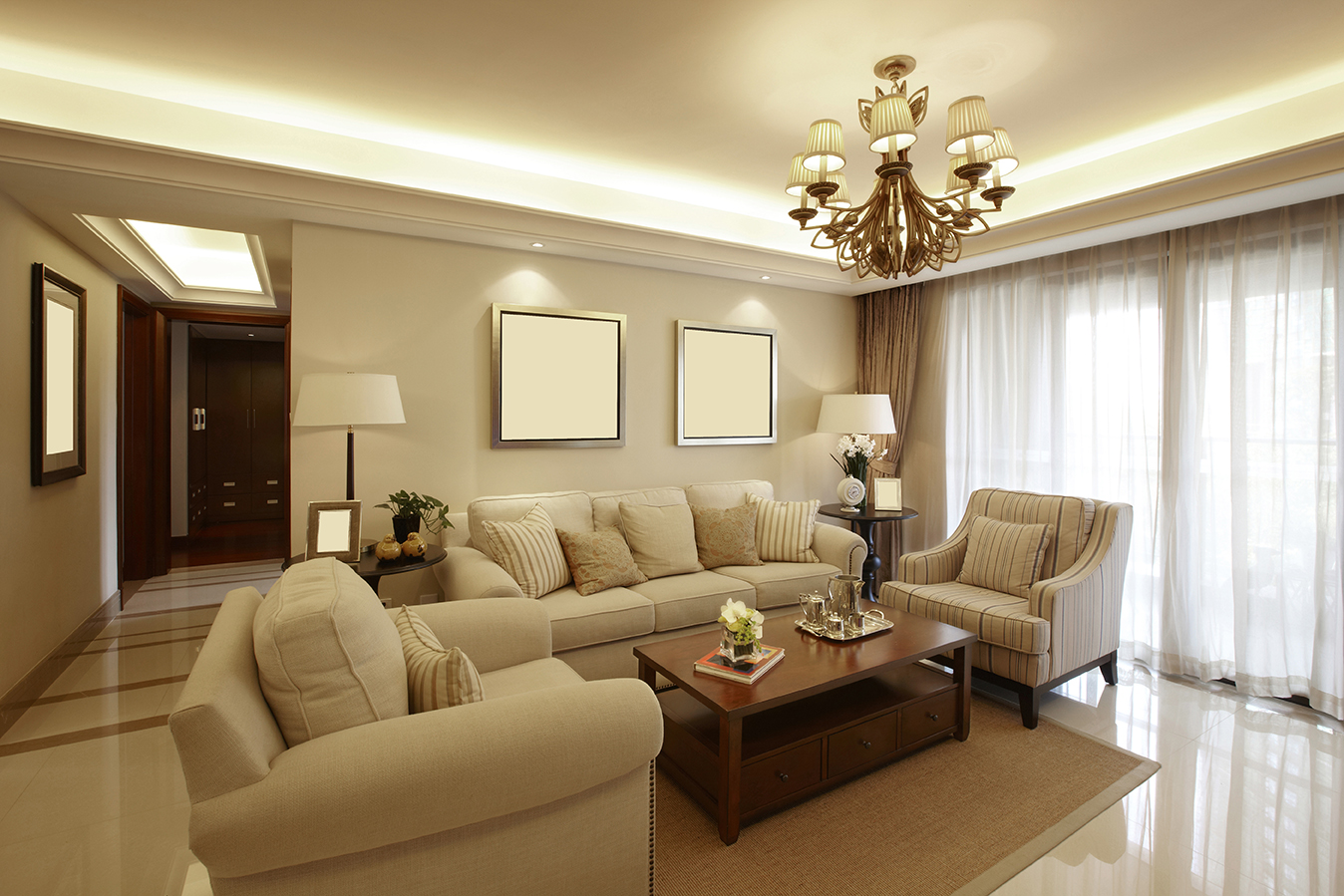 Calm tones in your living room by choosing a beige shade for the wall as well for the furniture. Could ideally be the waiting area of a doctor's office.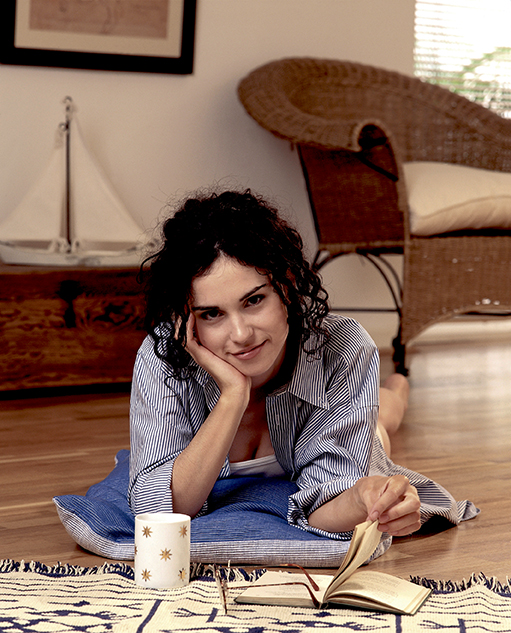 Mellow shades are the shades our eyes see in the morning, wwhen the sun rises. They enhance natural daylight in the ambient wgile balancing and softening nightlight thus offering a sense of warmness and calmness.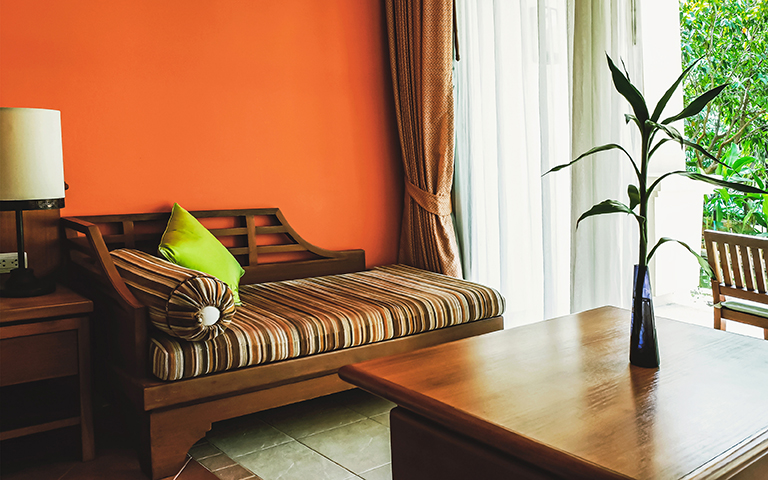 If you choose very dark wooden furniture for your living room and you have big windows to let in light in the space, dare with a vivid orange shadeon a wall, like our CARGO ORANGE.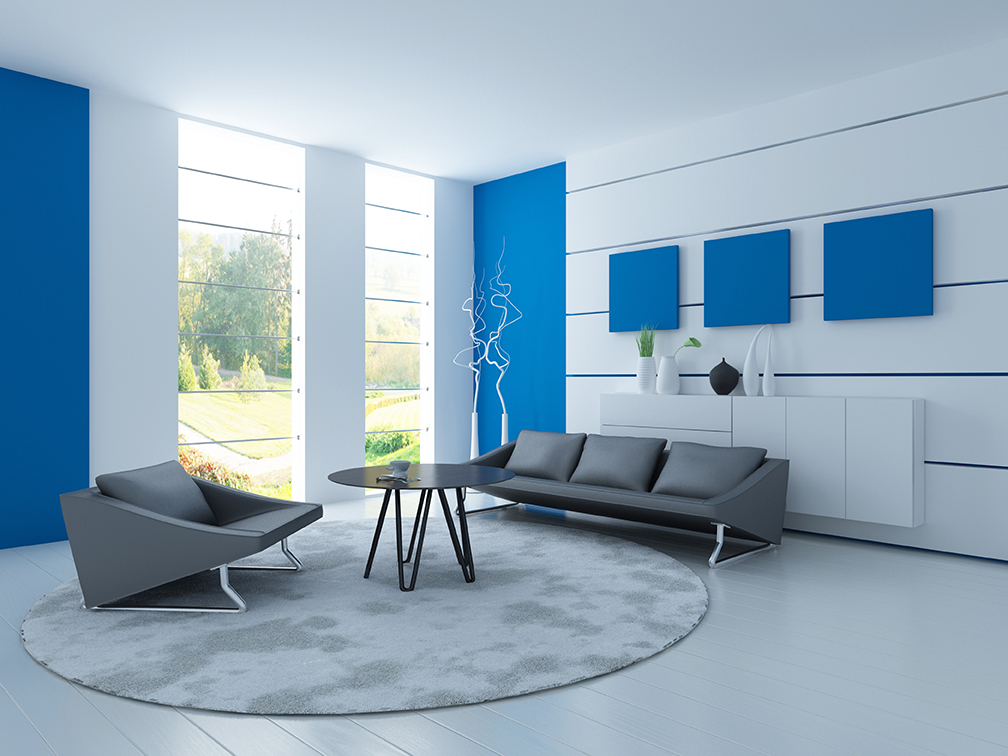 Keep throughout the year the freshness and the joy of the blue sea and the clear sky and paint small areas with a vivid blue shade such as ER-LAC's BLAZING BLUE.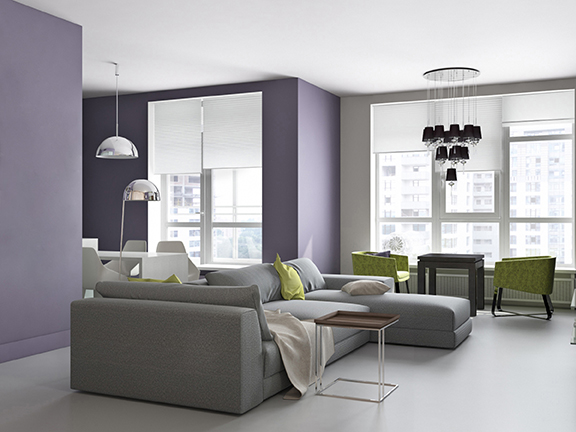 ER-LAC's SUNSET GLOW combined with green chairs and pillows reminiscent of elements of nature, summer twilight touches and will still maintain in the winter a positive atmosphere in your area.