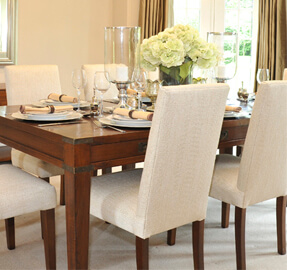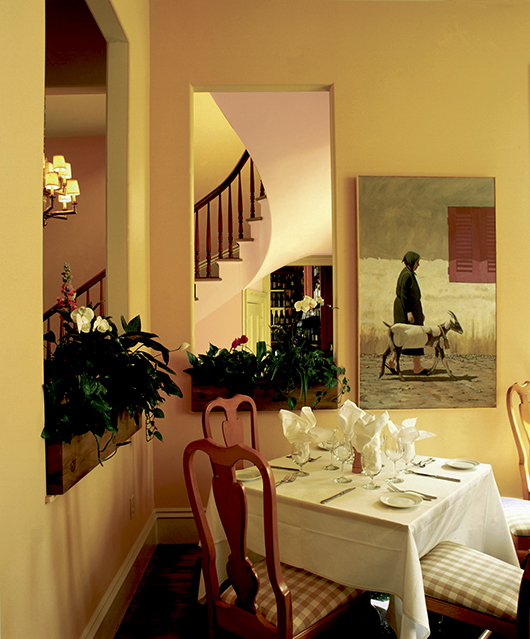 For modern combinations select shades of yellow and peach. No room, from the simplest to the more formal, can not remain unaffected by the power of these joyful colors.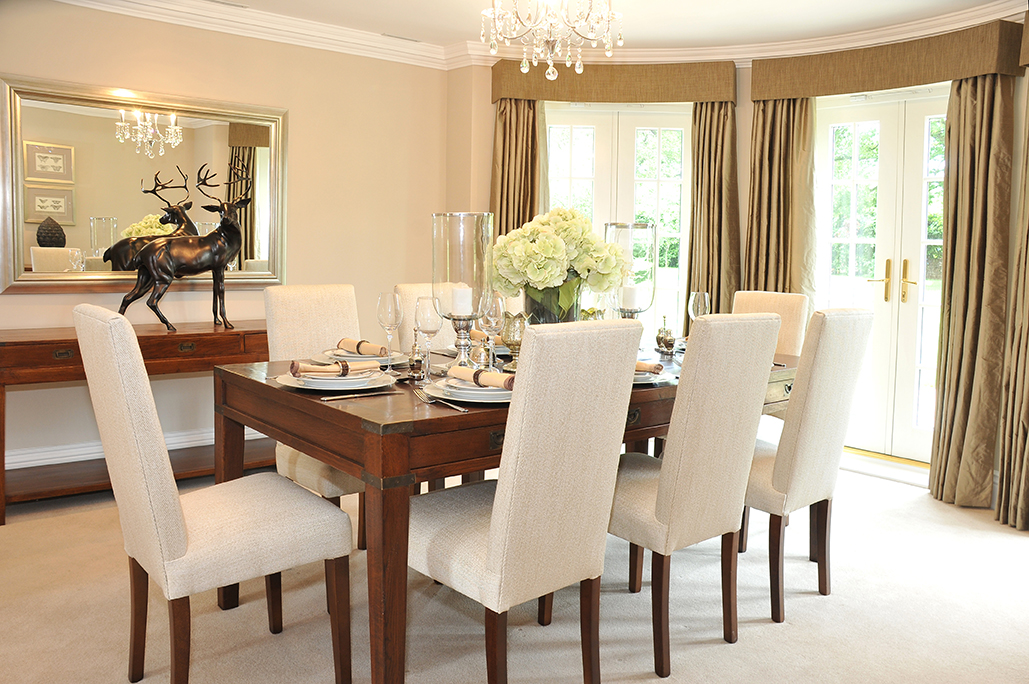 Classic and formal shades, ideal for business dinners and for quiet discussions. ER-LAC's PALE CHAMOIS on the walls will warm up the space.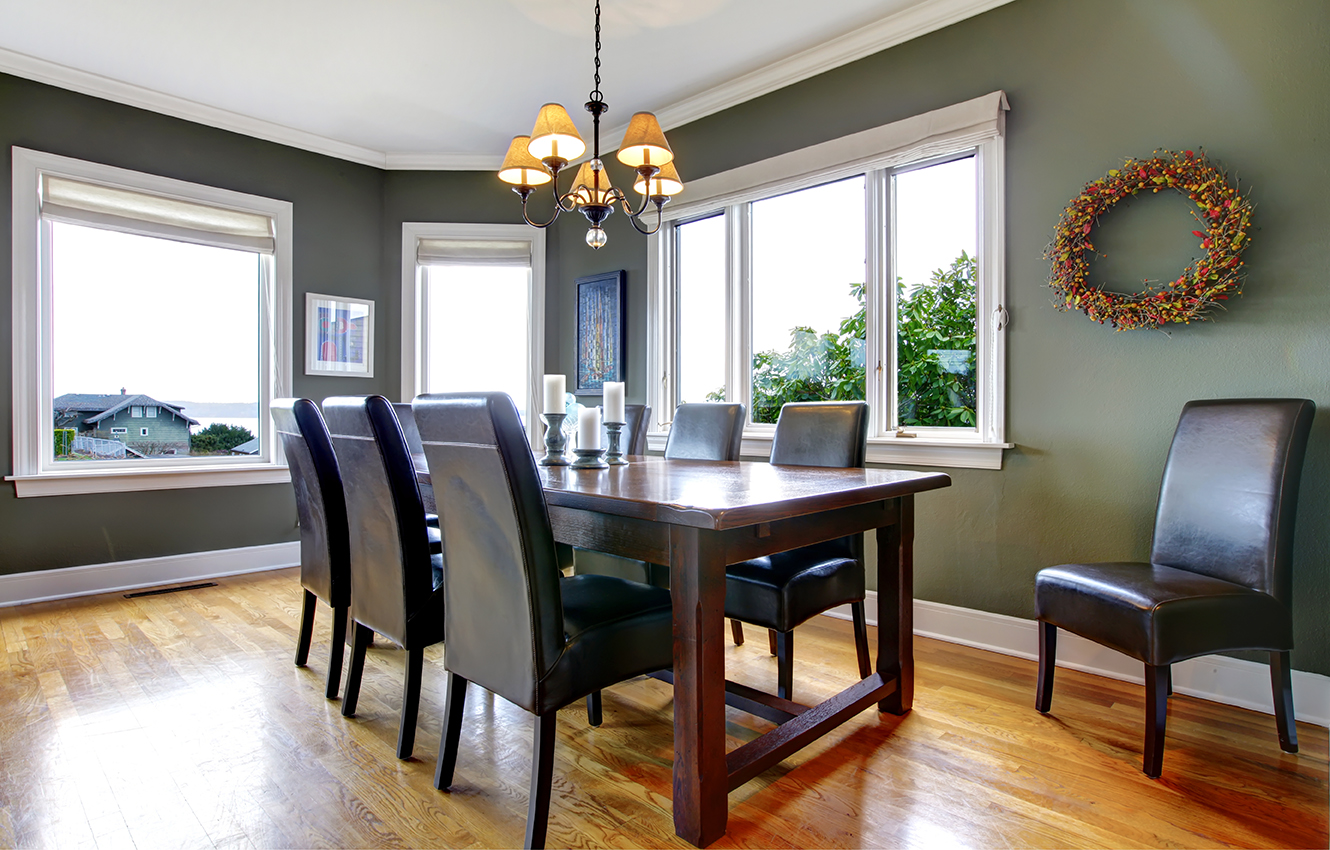 Match the bold wooden table with GREEN DAY shade of ER-LAC on the walls of a dining room inspired by nature. Note! These combinations are ideal for rooms with natural light coming in.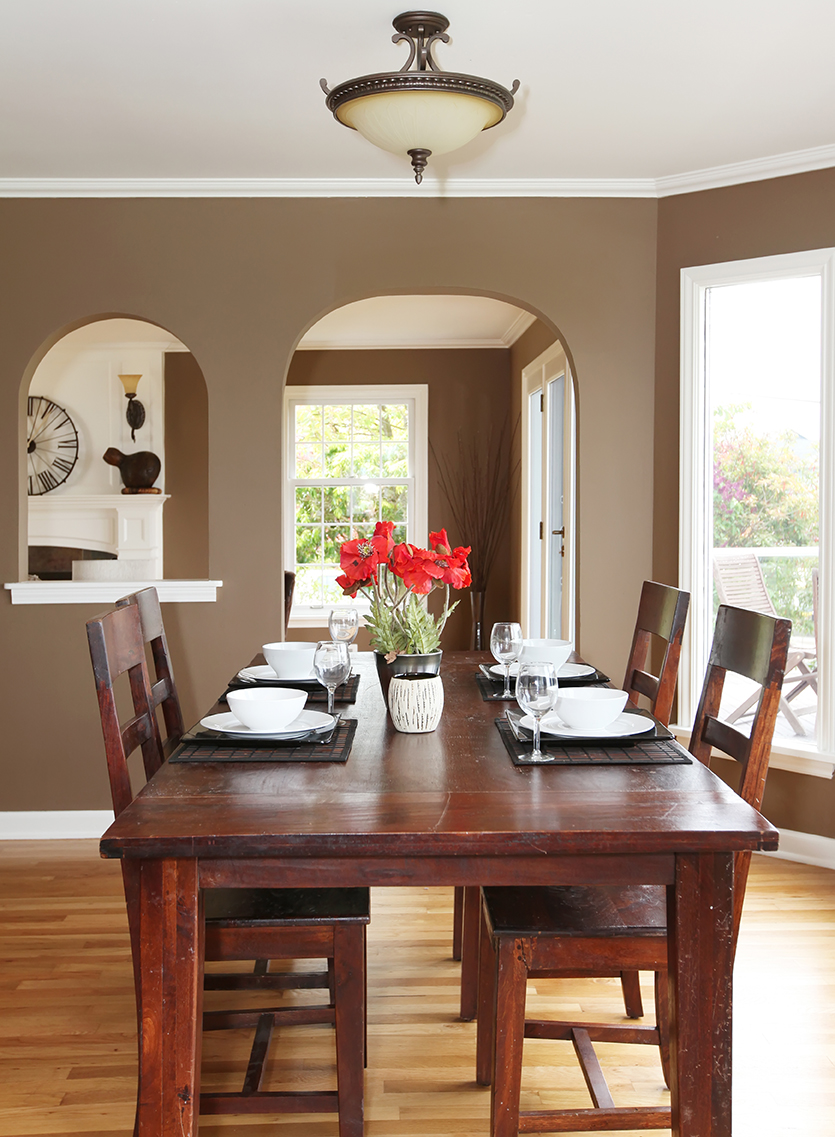 Use shades of brown and white on walls and decoration for a formal dining room. Do not forget that the dark shades need big window in the room and plenty of natural light.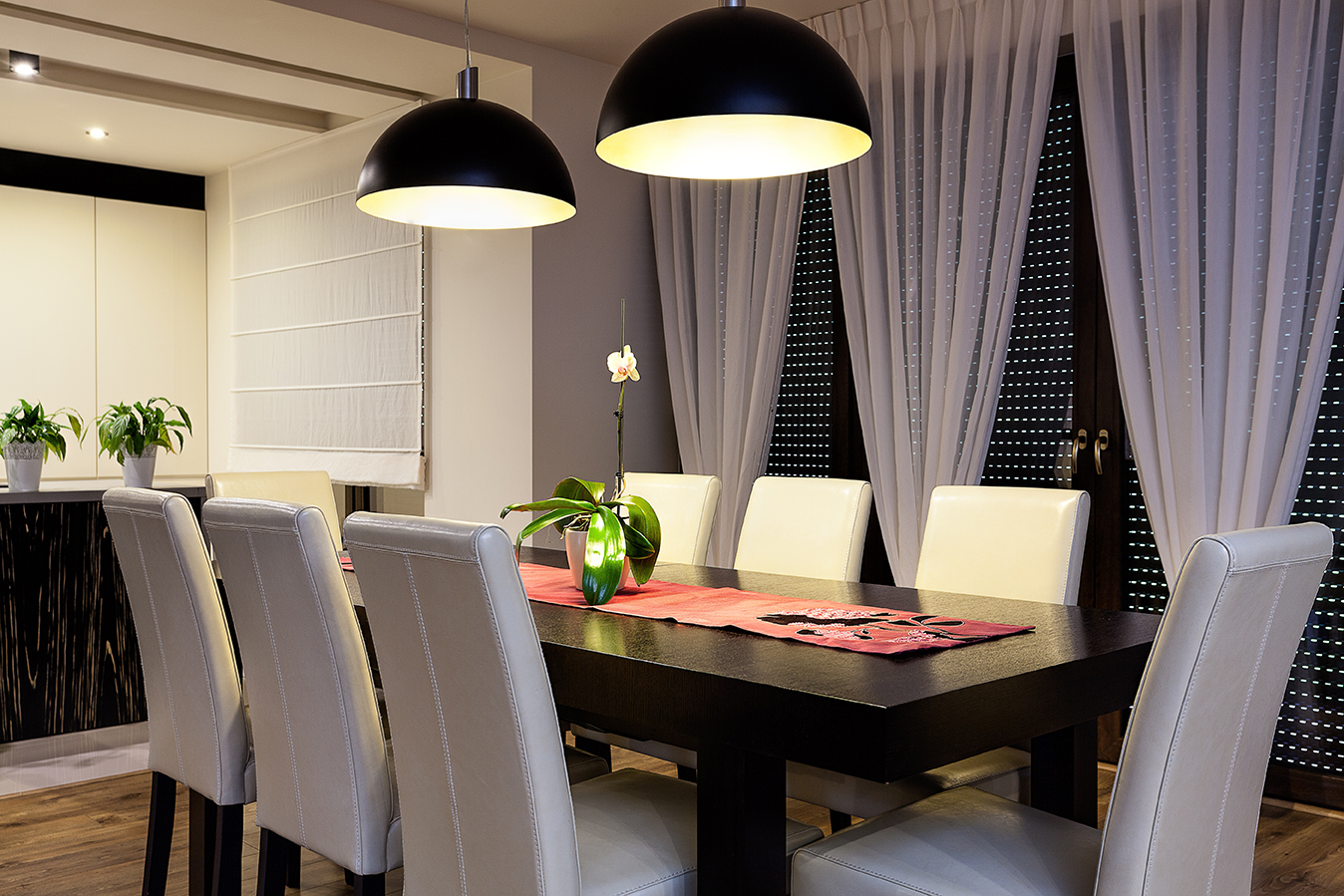 Μια τραπεζαρία εμπνευσμένη από τη φύση, με τις αποχρώσεις του καλοκαιρινού δειλινού στους τοίχους, το καφέ του δάσους στο τραπέζι και πράσινα φυτά στη διακόσμηση.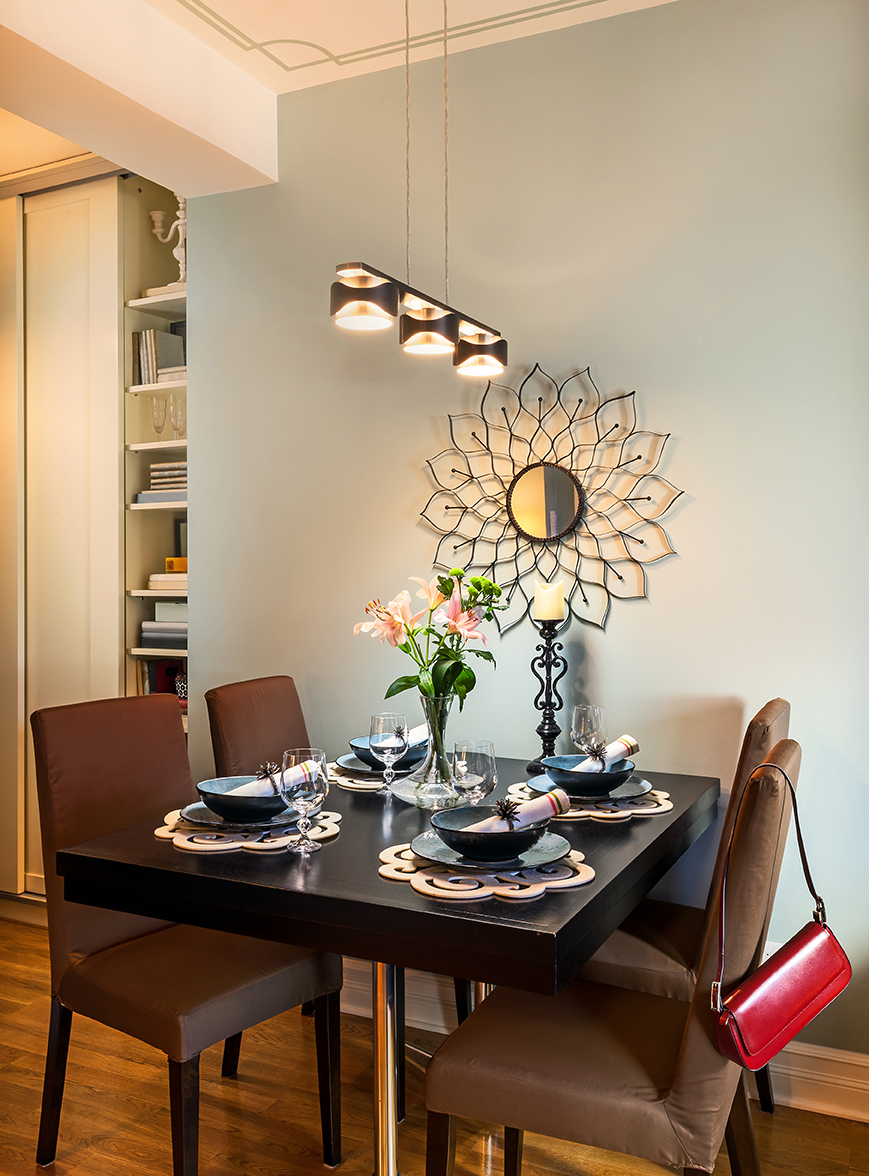 A dining room inspired by nature, with shades of summer sunset on the walls, the forest coffee table and green plants in the decoration.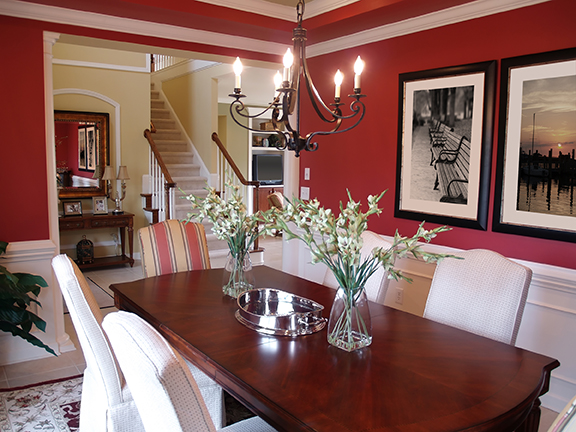 Τολμηρή απόχρωση σε μία ξεχωριστή τραπεζαρία για έντονες απολαύσεις. Συνδυάστε την με λευκό και κάδρα στους τοίχους και θα νιώθετε τη ζεστασιά του χώρου στο έπακρον.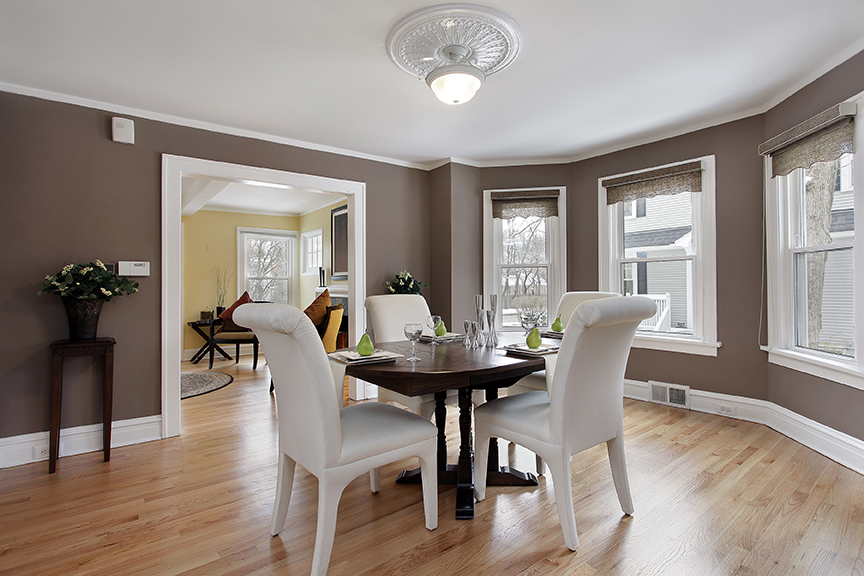 Στυλ, κομψότητα και κλάση είναι τα χαρακτηριστικά αυτής της τραπεζαρίας. Λευκές καρέκλες, μεγάλα παράθυρα και η απόχρωση Indian Tan της ER-LAC συντονίζονται απόλυτα.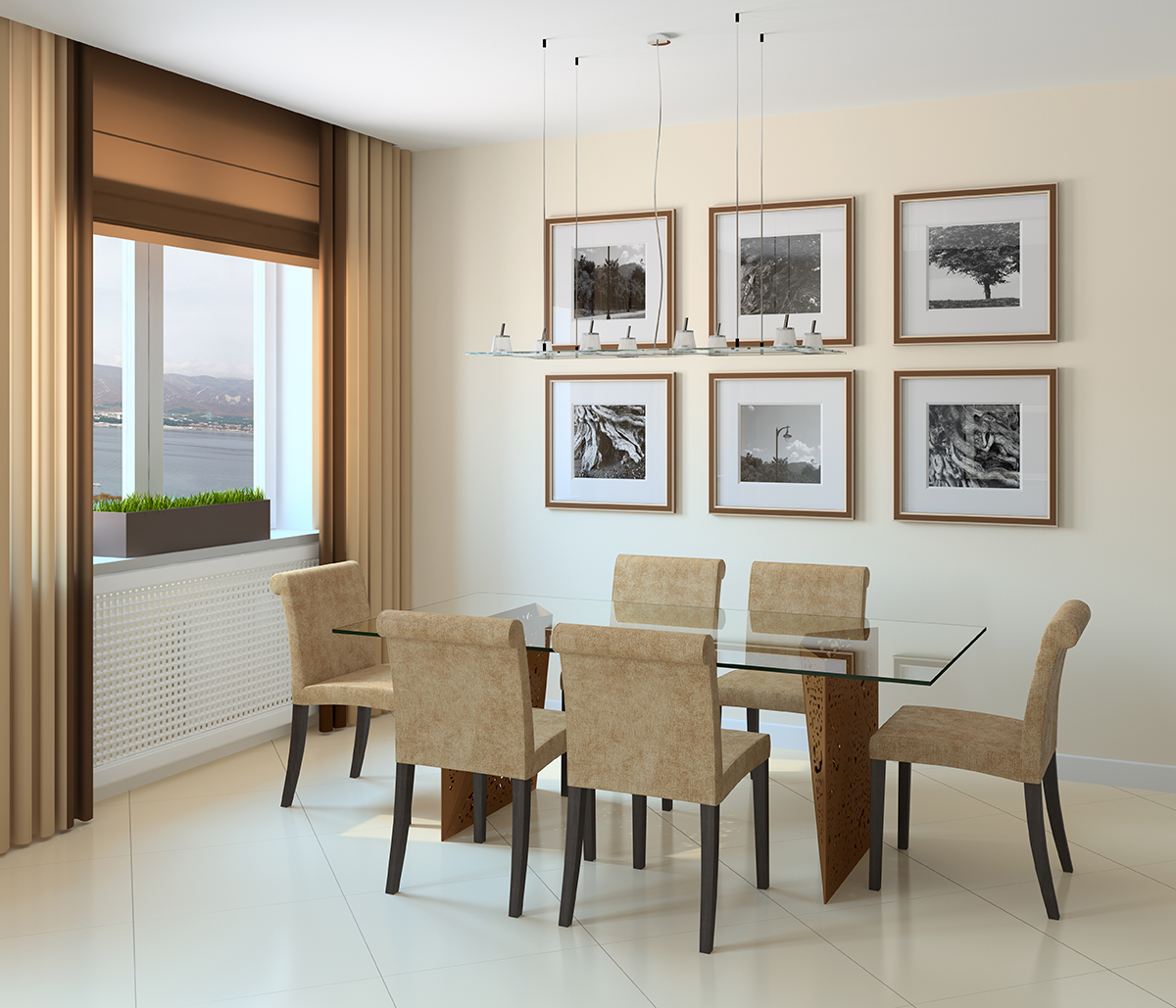 Classic and bright option ER-LAC's White Magnolia. It combines the modern with the traditional and highlights the space.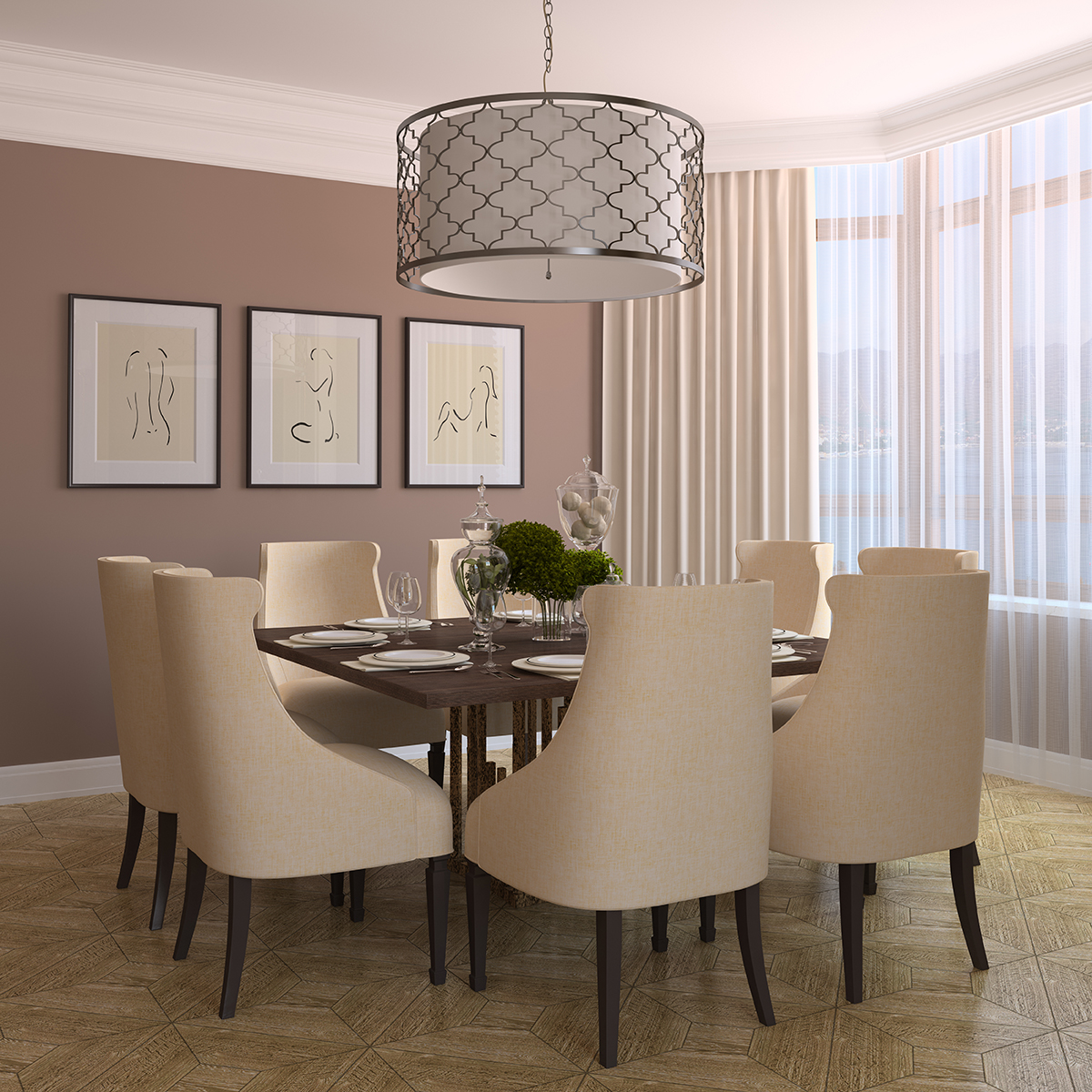 Prestigious dining room with ivory decoration on chairs and curtains. Paint a wall with ER-LAC's shade Formosa to highlight the decoration.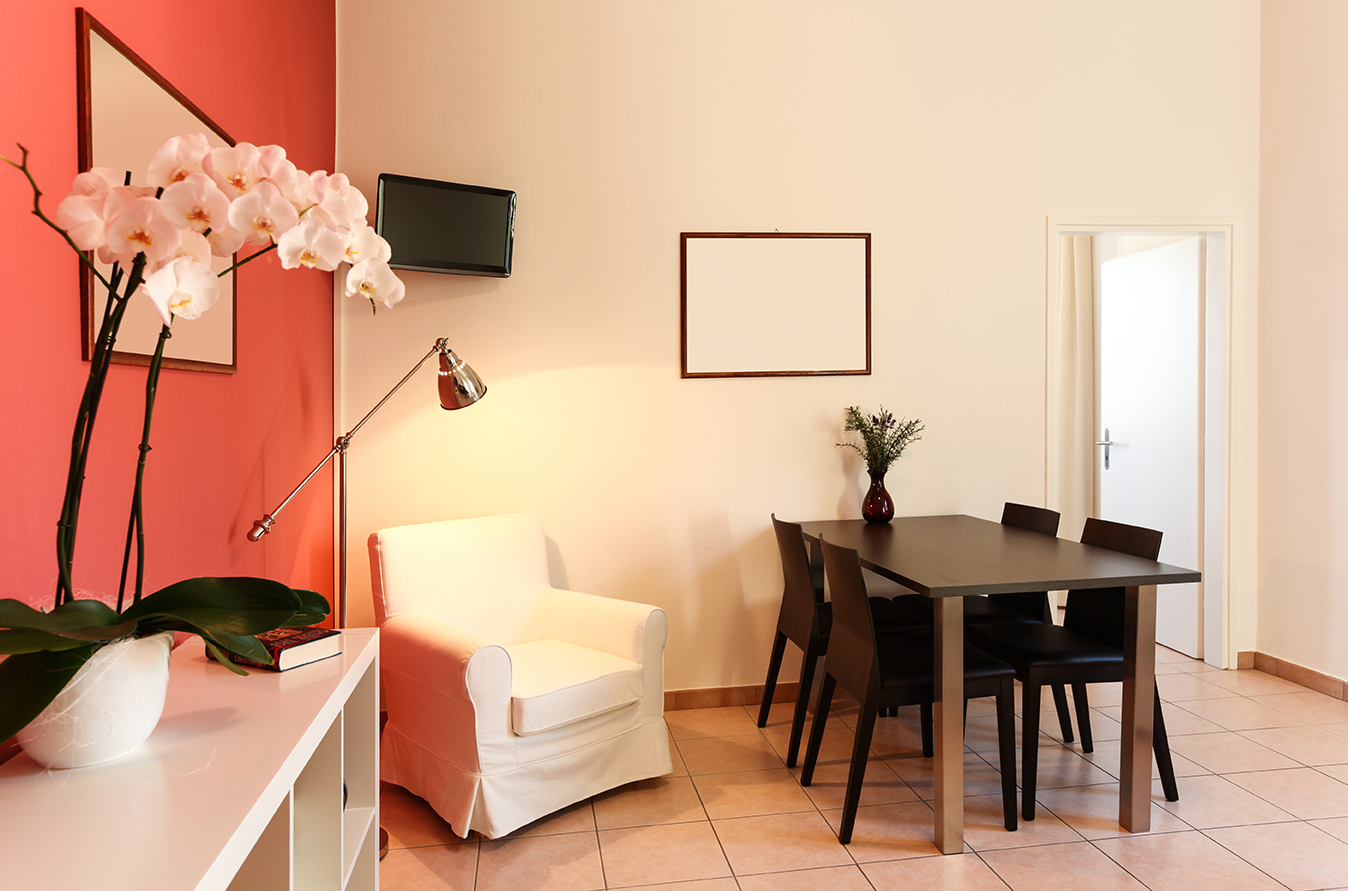 In a small room choose to paint your wall with ER-LAC's shade MOULIN ROUGE and it will directly change the atmosphere. The space will enliven and will exude warmth and comfort.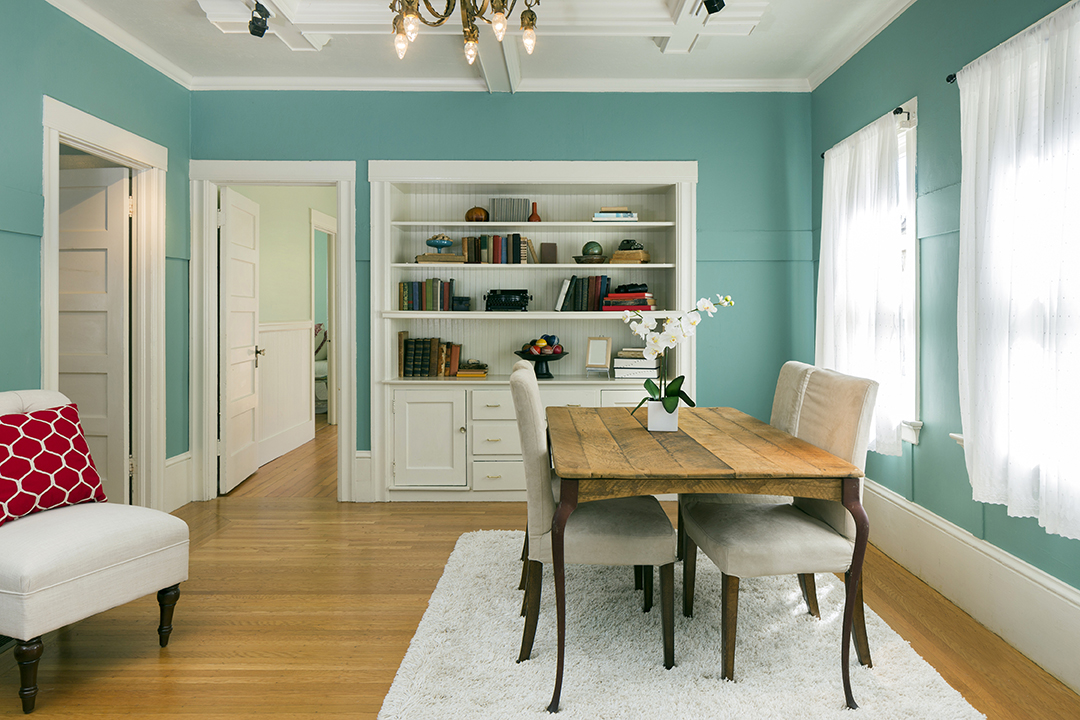 Modern, subversive, lively and fresh option Capri Blue shade of ER-LAC. Combined with white furniture and decoration and fits perfectly with wooden floors.