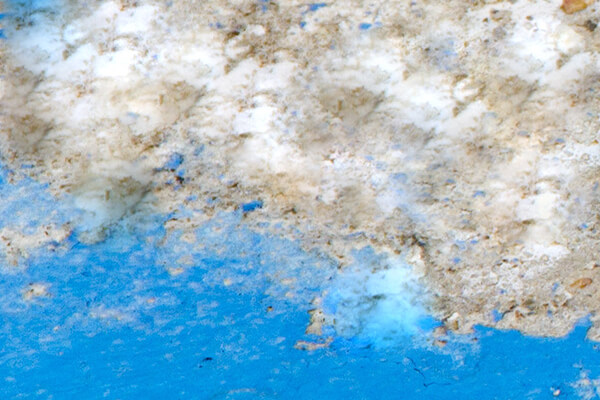 The moisture coming from the plaster dissolves salts, which settle on the surface of the paint when the water evaporates. The problem is usually presented on exterior walls.
Reasons:
Excessive moisture on the wall
Poor surface preparation
An appropriate insulation primer was not used
Manufacturing errors (plaster with wrong mixing of materials)
The substrate was not ready for the application of the paint (fresh plaster)
Solution:
If the problem is due to increased humidity, it is important to correct the problem before repainting the surface.
The problem may come from exterior factors, such as problems with the roof insulation, gutters, drainage as well as cracks that may be present in the walls.
If the moisture comes from inside the house, increase the effectiveness of ventilation in the kitchen, bathroom and storage rooms.
Remove the surface salts by scrubbing the surface and then allow it to dry thoroughly.
Do not repaint the surface before the formation of efflorescence has completely stopped.
Use the solvent-based MONODUR primer and your chosen ER-LAC exterior surface color.