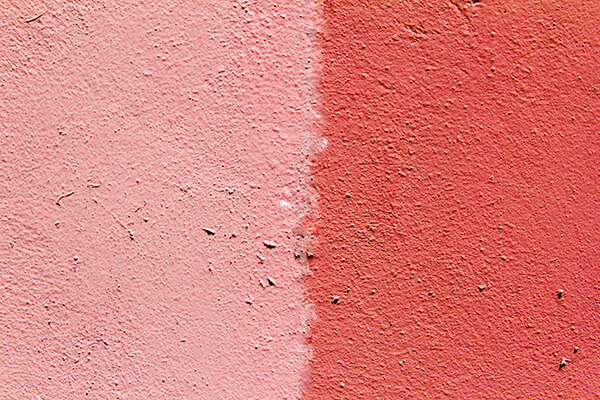 Very fast color fading, common on south or west facing walls exposed to strong sunlight. Discoloration can also occur due to chalking of the paint. If it is due to chalking, click here.
Reasons:
The paint is not suitable for exterior surfaces.
Improper or light sensitive pigments were used.
The paint used was not suitable for coloring.
Low quality paint.
Solution:
Use the colors of ER-LAC, which are suitable for exterior surfaces. These colors have high resistance to solar radiation and their shades do not change over time or become dull.
When producing the shades with the dosing machines at the points of sale, the ER-LAC program allows you to choose the shades that have the greatest resistance to external exposure.