ER-LAC's participation in "Build Expo": A glorious, colorful journey!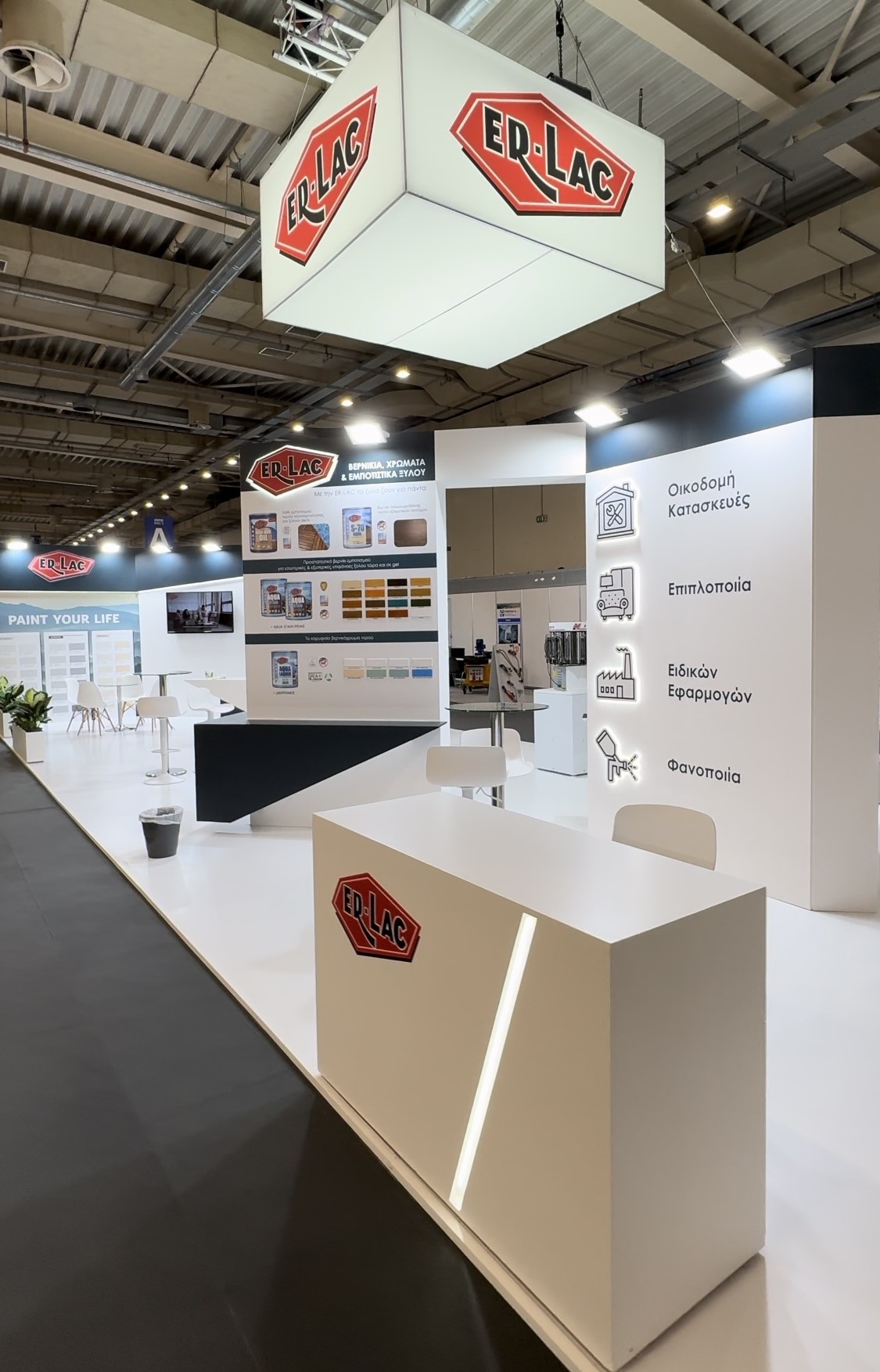 The "Build Expo", which took place from the 19th to the 22nd of October, is one of the most important events in our industry, where companies and professionals meet to share ideas, discover new products and learn about the latest developments in technology. Our participation in the exhibition proved to be a great success, as we came closer to our customers, who have long trusted ER-LAC, a purely Greek company with an extensive history and multiple firsts, that shaped the course of paints in our country!
With an impressive and bright installation, we presented our entire range of products, which cover the construction, industrial and automotive sectors. The response from the exhibition visitors was heartwarming! Many industry professionals, shop owners, architects, engineers, builders and other individuals approached our booth to learn more about our innovative products. We had the opportunity to discuss their needs, listen to their opinions and offer specialized solutions that are perfectly adapted to everyone individually!
The "Build Expo" was an opportunity for us to demonstrate our commitment to quality and innovation, meet our beloved customers and introduce ourselves to the people who share our passion for paints, varnishes and the construction industry!
Thank you all for your support, we promise to continue to deliver high quality, dependable products for the building sector and far beyond!